Mash-Up Round-Up: Anderson .Paak on SNL + Go to Sleep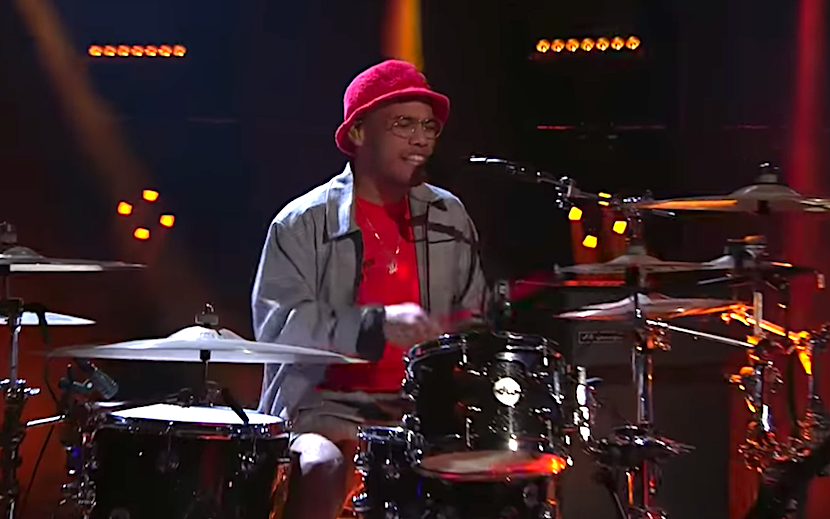 The week of May 25, 2019 was ending the plague of secret parenting; having our productivity killed by air conditioning; feeling extremely satisfied by Koreans dominating the top of this list; and trying to sleep more. Seriously — go to sleep.
Mash-Ups In The News:
6 Lovely Children's Books About Asian American Culture
Every kid deserves to feel included during storytime. These sweet and vibrantly illustrated books are for Azn mash-up kiddos, who get to read and share their struggles and experiences with stories that understand.
via Huffington Post
I'm From A Mexican Family. Stop Expecting Me To Eat 'Authentic' Food
Abuela who brings you to Taco Bueno is just as "authentic" as abuela who makes tortillas by hand. The constraints and fetishization of authenticity is most epitomized by Yelp reviews and tourist guides, but what does "authentic" really mean?
via Washington Post
Rihanna Opens Up About Her New Clothing Line, The Future Of Fashion, And Her Next Album
She's now the first Black woman to run a major luxury fashion house in Paris, but she's been changing the fashion game for over a decade. Rihanna talks being her own muse, embracing beauty and fashion inclusivity, and even learns the mashy origins of her last name.
via New York Times
The Other Reasons Kids Aren't Getting Vaccinations: Poverty And Health Care Access
It's not just the anti-vaxxer moms on Facebook — access to vaccinations is often restricted and out of reach for parents who couldn't get time off work, don't have transportation, don't have insurance, or don't understand how to get vaccines without insurance.
via NPR
These Shatteringly Crisp Sardinian Flatbreads Are Music To Your Ears
Carta di musica is named for what they look like: the parchment onto which music was written. Best name for one of the best (and most versatile) snacks. You know we're stockpiling stacks of these golden beauties in our pantry.
via Saveur
"Catholics in general have perfected the art of looking the other way."
via The Atlantic
What's The Best Hot Dog In America? We Tried 15 Popular Brands To Find Out
This is news you can use.
via Washington Post
The U.S. Has A Fleet Of 300 Electric Buses. China Has 421,000
China's e-buses make the U.S.'s buses look like diesel spewing, greenhouse gas emitting monstrosities. E-transportation is the future, and America wants to pretend the future will wait for us to catch up.
via Bloomberg
'Sesame Street' Welcomes A Muppet In Foster Care, The Latest Addition To Its Inclusive Cast
Karli and her "for-now" parents, Dalia and Clem, have joined the Sesame Street family. She teaches us how a "heart can grow" and we only cried for ten minutes. Reminder that Sesame Street isn't just about the counting songs and Muppets, but what matters most: A vision of an integrated society where everyone is a friend and treated with respect.
via Washington Post
Team Mash-Up is the brain trust of smart minds and savvy creators, that builds all the cool stuff you see here.