Mash-Up Round-Up: Beyoncé Homecoming + Quitting Facebook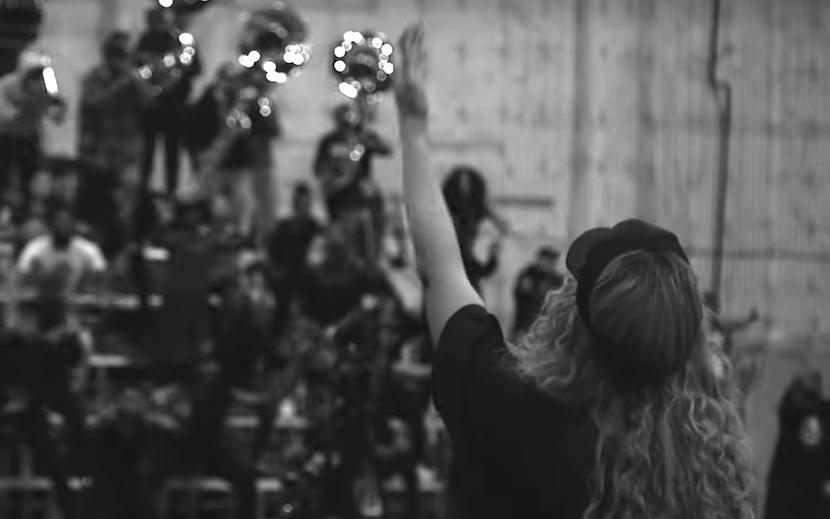 The week of April 20, 2019 was Ancestry.com has a bad idea; a reminder of why we should all, seriously, quit Facebook; and stress-eating our way through the Mueller report. Anyone got more peanut butter chocolate eggs?
And thank you Bey. We're still scraping our jaw off the floor.
Mash-Ups In The News:
Cellist Yo-Yo Ma Plays Bach In Shadow Of Border Crossing
"In culture, we build bridges, not walls…I've lived my life at the borders. Between cultures. Between disciplines. Between musics. Between generations." Yo-Yo Ma brings Bach to two sister cities in the U.S. and Mexico, connecting two sides of the same community with music/música/musik.
via NPR
Where Each State's Largest Immigrant Group Comes From, Excluding Mexico
Where in the world did the United States come from? Looking at this map — basically everywhere. India, Vietnam, El Salvador, Ethiopia and more. We're not just a nation of immigrants, we're immigrants from all around the world.
via Business Insider
What Is Body Dysmorphic Disorder?
Body dysmorphic disorder makes you stare in the mirror for hours. It leads to unnecessary surgeries and breakdowns in the bathroom over getting your picture taken. BDD turns insecurities about not fitting in into obsessions about sticking out.
via Vox
How Did Ice Cream Get So Expensive?
$10 for milk, sugar, and air? What if it's made from really happy cows or promotes "mindfulness" and "transparency"? Read up on how we got here, and admit to yourself that ice cream is ice cream if you've ever splurged on an artisanal pint (guilty).
via Eater
How do we get people to care about other people? We're less empathetic to people who aren't like us. We have almost no empathy for people who aren't like us and who we don't like. How do we rebrand empathy for the next generation?
via NPR
The Other Americans is a novel by Laila Lalami that asks us to consider whether some people, primarily immigrants, will ever be considered "enough" — patriotic enough, successful enough, American enough. If we had a Mash-Up Americans book club this book would top our list. (Editor's Note: Do we need a Mash-Up Americans book club?)
via The Atlantic
The Healing Magic Of Caldo De Pollo
"My mother used to do this when I was sick" means you're about to hear an untraceable mashy practice that's been passed down for generations, likely involving chicken, carbs, singing, and comfort. Caldo de Pollo has it all.
via Food and Wine
Daniel Dae Kim Doesn't Have A Bad Side 
It's finally getting hot this year, and Daniel Dae Kim is the thirst-quenching drink we need right about now. An official Really Really Hot Person, he's staying humble (despite the gym selfies) and staying unstoppable as he continues to thrive through all his fictional personas.
via Elle
Raising Boys With A Broader Definition Of Masculinity
"He wears a mask, and his face grows to fit it." There's more to raising boys than teaching them to stand up for themselves. Provide an anchor, provide unconditional support, and keep him rooted with love and security. Boys will be the boys we raise them to be.
via The Atlantic
United States Added To List Of Most Dangerous Countries For Journalists For First Time
The world's five deadliest countries for journalists? Yeah, the U.S. is one of them. Journalists are hated in these countries, and in India, Mexico, and the U.S. that hatred leads to killings in cold blood, even without war or conflict.
via NBC News
Team Mash-Up is the brain trust of smart minds and savvy creators, that builds all the cool stuff you see here.