Mash-Up Round-Up: House Plant Opera + TikTok ARMYs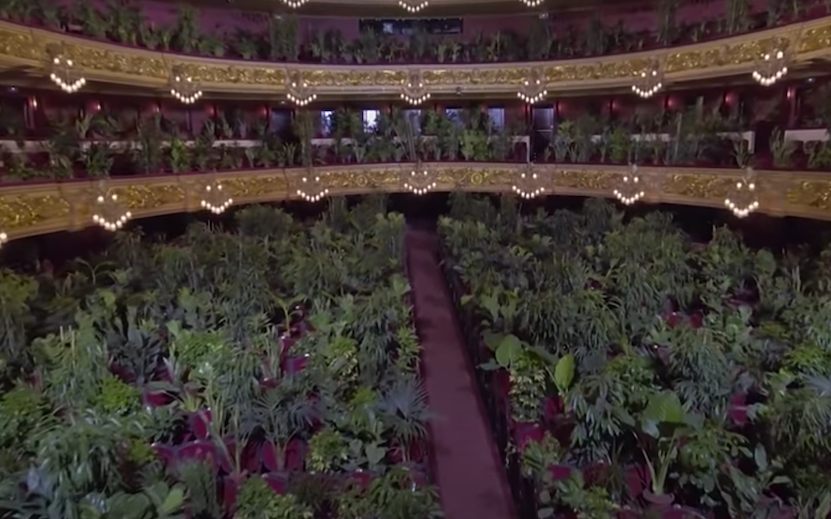 The week of June 27, 2020 was needing 100% more of this story, being very confused by NASCAR, and wondering where we'll pee when we're out and about in our partially-reopened communities. (Or maybe we won't be out and about, which seems mayyybe more likely.)
Mash-Up HQ is taking a socially-distanced vacation next week! So no newsletter on July 4 weekend. Don't do anything we wouldn't do. We love you.
I Finally Became A U.S. Citizen Amid The Pandemic
In the middle of a pandemic, María received her invitation to pledge allegiance to the U.S.A. Her story involves months of waiting, socially distanced oaths, and thinking of the thousands still left in limbo.
via Texas Monthly
What Is No Longer In A Name: Rhode Island Sheds Racist Moniker
Rhode Island's full name was Rhode Island and Providence Plantations? Gotcha. The good news is the use of past tense in that sentence, with the smallest state passing a resolution to make its more familiar name official.
via NPR
In Canada, Gold Rush-Era Garbage Reveals A History of Chinese Immigrant Cuisine
Between the still running Doy Ying Low restaurant (est. circa 1870) and Lung Duck Tong (1920), an archaeological discovery of trash has become a record of Chinese-Canadian prospector culinary life. Century-old pig roast, dominoes and drinking parties, and very old Spam-like canned meat — some things never change.
via Atlas Obscura
How Black Bookstore Owners See The Flood Of Requests For 'Anti-Racist' Reading
"The irony is some of the same books that are now almost impossible to get your hands on were the ones that sat on our shelves for so long."
For these bookstore owners, an "anti-racist" reading list is nothing new, and though they're aware of the limitations in book clubs and reading, there's cautious hope that this is only the beginning.
via PBS
"Raising Baby Grey" Explores The World Of Gender-Neutral Parenting
Gender is one of the first boxes our children get stuck in. Is there an approach to kid raising that can possibly avoid the gender binary? In this documentary, two Bronx parents and one-year-old baby Grey show us a new version of childhood and parenting.
via New Yorker
Barcelona Opera House Reopens With Performance To 2,292 Plants
The close-ups on the plant audience…thriving. Adding this to our new favorite genre along with the Korean Baseball League playing for stuffed animals and these teddy bears riding a rollercoaster.
via CNN
How Innovative News Outlets Are Meeting The Needs Of Immigrant Communities
Social media for community engagement, small staff to reach big audiences, globalizing production and diversifying business models? Here's how media underdogs are miles ahead at giving immigrant communities what they need.
via Immigrant Media Report
My Little Pony Fans Are Ready To Admit They Have A Nazi Problem
What's most shocking is our lack of shock to this headline! 2020 has been many things, but the My Little Pony fandom reckoning with its racism is on brand for this year, and we're ready for Rainbow Dash to become an anti-racist icon.
via The Atlantic
TikTok Teens And K-Pop Stans Say They Sank Trump Rally
More than a million ticket requests and only 6,200 who showed up. TikTokers and K-pop stans know the algorithms to virality, and put their ticket getting skills to incredible use. We will never get over this.
via NY Times
The Black Female Battalion That Stood Up To A White Male Army
In WWII, 26-year-old major Charity Adams and her battalion the Six Triple Eight was allotted six months to complete their mission. They would do it in three.
via NY Times
Team Mash-Up is the brain trust of smart minds and savvy creators, that builds all the cool stuff you see here.