Mash-Up Round-Up: Instant Ramen Power Rankings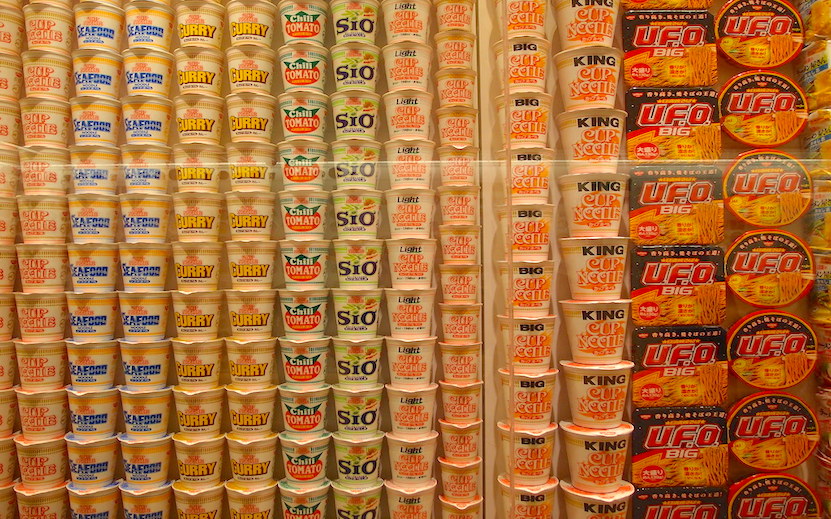 The week of November 9, 2019 was the discovery of the elusive Good Florida Man; waiting for the return of real pants; and the dental nightmare we can never unsee. You're welcome!
The Official Instant Ramen Power Rankings
Oh, we've got opinions (Myojo Charumera Ramen 🙌). But this journalist ate 31 types of instant ramen, and for that they have our unconditional respect. From MyKuali to Maruchan to Dr. McDougall's Right Foods, here's your official power ranking.
via LA Times
Is There A Right Way To Be Deaf?
Adapt to hearing culture or embrace deaf culture? Sarah Katz's parents tried to give her the best of both worlds with a bicultural-bilingual approach: Cued speech and sign language. A Mash-Up story of family, code-switching, finding your community.
via New York Times
Why Protests Around The World Often Involve Public Transportation
Subways are essential to our everyday life and one of the last mashy public spaces we share. New York, Chile, Hong Kong. Your explainer for the inextricable ties between public transit and public protest.
via Vox
The Japanese Fried-Rice Omelette That Rewired My Brain
Omurice is fried rice tucked under a warm, creamy blanket of omelette. Being gaijin in Japan, Bryan Washington found himself returning to this dish as a comforting staple, bonding strangers and connecting his life at home and abroad.
via New Yorker
My Time Inside A Group Where Men Confront Their Feelings
Once a week in a Brooklyn apartment, a cohort of guys share their deepest fears, secrets, and feelings — in the hope that they can become better men: "I began to realize that my world doesn't collapse if someone else sees me have an emotion. it seems so simple now, but it came as a revelation."
via GQ
Could A Ski Hill, A Theme Park And 40 Water Slides Save The American Mall?
American malls are our modern ruins. Will the most expensive U.S. mall ever created become the most expensive playground for urban explorers?
via WSJ
When Trump says things like: "I would put boots on the ground," think about the person who actually wears those boots, and who leaves them behind in empty bedrooms for families to mourn.
via Longreads
Red Hot Chili Peppers And The Birth Of "Alternative" Music
RHCP subverted masculinity like they subverted popular music. Using aggression to express joy, ecstasy, and sadness. Using near-nudity and nonstop athleticism to objectify male sexuality. Here's how RCHP became America's rock band.
via MTV
Virginia's Election Results Are A Victory For The Equal Rights Amendment
RBG said it best: "I would like my granddaughters, when they pick up the Constitution, to see that notion — that women and men are persons of equal stature — I'd like them to see that is a basic principle of our society."
via Vox
Team Mash-Up is the brain trust of smart minds and savvy creators, that builds all the cool stuff you see here.