Mash-Up Round-Up: Nameflaming + Ali Wong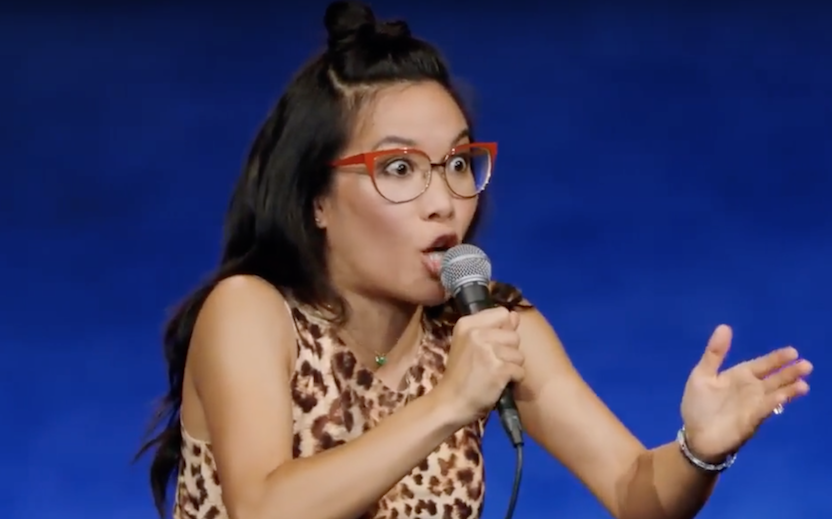 The week of May 4, 2019 was learning about nameflaming; continuing, despite the fact that it will probably destroy us, our love affair with Slack; and laugh-scream-crying while reading along with Gay Magazine. We really tried to do nothing, but turns out, that's impossible.
The Secret History Of Makgeolli, The Korean Alcohol With A Yogurt-tart Taste
You might've drunk something that resembles makgeolli at your K-Town karaoke bar — but you probs haven't had the real stuff: Home brewed rice beer with a derailed history and a new generation of Koreans looking to reclaim it.
via LA Times
Five Myths About Anti-Semitism
To properly fight Anti-Semitism, we need to understand Anti-Semitism. That means debunking a whole lotta misconceptions. Here's a freebie: 1. Anti-Semitism only comes from the right…
via Washington Post
Emails Show Trump Admin Had 'No Way To Link' Separated Migrant Children To Parents
Trump said the thousands of separated migrant families would be reunited using a "central database"…that doesn't actually exist. Thousands of separated families, and how many will they be able to link? About 60.
via NBC News
When Did Asian Food Become Dirty?
"Despite my US passport and birth certificate, in American culture I'm steeped in a kind of foreignness that no amount of enunciation, cleanliness — or time — can allay."
FYI Chinese food isn't any more "clean" when made by white people. Just more bland.
via Blarb
Halima Aden Will Be First Sports Illustrated Model In A Hijab And Burkini
Flipping through magazines, Halima Aden never saw a girl wearing a hijab. Now, she's becoming her own representation: "Whether you feel your most beautiful and confident in a burkini or a bikini, you are worthy."
via New York Times
How Michael B. Jordan Pulled Off Hollywood's First Officially "Inclusive" Production
A full year since Frances McDormand's Oscar speech closing words: "inclusion rider," Jordan's new film is the first one staffed using new hiring policies, showing what an inclusive production team can look like when you actually put effort into finding them.
via Hollywood Reporter
The Native American Women Disappearing From US Cities
Native Americans disappear at twice the per capita rate of white Americans, despite their smaller population. For Native women and girls it's even worse.
"I wouldn't say that we're more vulnerable, I'd say that we're targeted…It's not about us being vulnerable victims, it's about the system being designed to target and marginalize our women."
via The Guardian
Ali Wong, Comedy's Reigning Queen Mom
#1 on our Please Be Our Best Friend List. After her two (pregnant!!!!) comedy specials, Ali Wong is killing it, and continues to embody everything we aspire to be: Incredible mom, funniest person in the world, trailblazing for Asian American comedians, and loved by Keanu Reeves.
via Vanity Fair
Team Mash-Up is the brain trust of smart minds and savvy creators, that builds all the cool stuff you see here.