Mash-Up Round-Up: Tsundoku + Selena XXV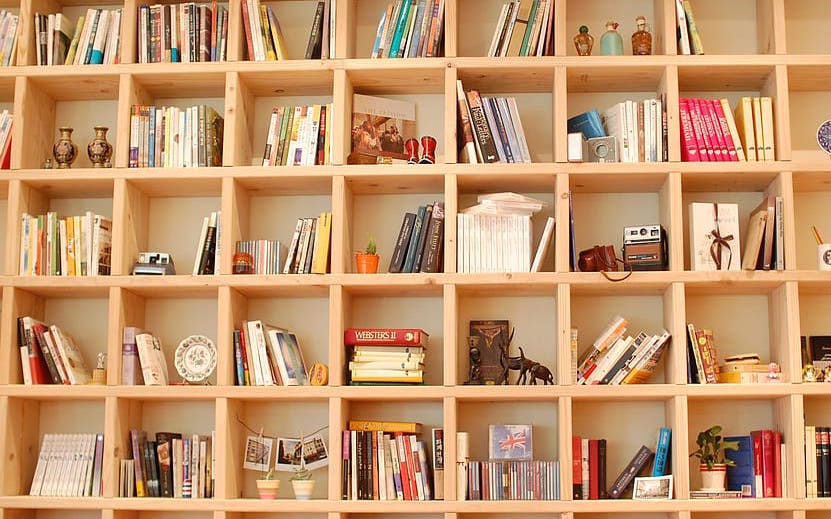 The week of February 22, 2020 was vowing never to circle back again; the Sailor Moon collab of our dreams; and duh, of course Leo was a star before Titanic. Does nobody remember Gilbert Grape?! Also: New favorite podcast alert! Eat like a rebel!
'Hi Haters': Why New Jersey's Twitter Account Is Like No Other
"Jersey fresh. Jersey strong. Jersey girl. Jersey whatever. We're Jersey." The art of the government Twitter account has peaked.
via NY Times
Tsundoku: The Art Of Buying Books And Never Reading Them
We are seen, and so are our aspirational bookshelves.
via BBC
A Korean American Comic Walks Into A Bar In Korea. Hilarity ensues
What makes something funny? Danny Cho is trying to see how the answer could change outside our states. Stand-up culture is still learning to walk in Korea, and this Mash-Up is relearning comedy in a new place, language, and culture.
via LA Times
Selena XXV – Veinticinco Años. It's been a quarter of a century since death at 23 years old, but her legacy is heard in the singing of fans and artists around the world.
via NBC
A Honduran-American Baker's Tustacas Obsession
Tustacas are a cookie and afternoon snack. They're sweet and salty and buttery and savory. Make them yourself or find them at a local bodega, and enjoy them with some coffee or horchata.
via Saveur
Indie Bookstores, Once On The Verge Of Disappearing, Are Making A Comeback
The secret code of your favorite book stores (also known as the 3 C's): community, curation, convenience. The retail apocalypse might not apply to the stores that break the brick-and-mortar mold.
via WBUR
Her Social Media Call Outs Led To Real Change At Prada. Here's How She Did It.
"I didn't want Prada's moment of reckoning and reflection after the blackface scandal to end at platitudes."
A masterclass in holding companies accountable for their mistakes. It's not about punishment, it's about change.
via Refinery29
The Cost Of Reading In Prison: In West Virginia It's 5 Cents A Minute
The price of reading an average sized book at an average rate would be over $20. Those public domain options also censored out African American literature and Native studies to name a few. BTW the average wage for a WV prisoner is 30 cents an hour.
via Book Patrol
Does anyone watch a debate without checking Twitter? Without seeing screenshots? Without being sent tweets by friends? Like it or not, Twitter meant something last election, and it's going to mean something in the next.
via NY Times
How Much Has the Government Spent at Trump's Properties? It Won't Say.
Why are hundreds of thousands of our dollars being spent at Trump hotels? The Secret Service is spending that much and more to stay at $650 per night digs, even when Trump isn't there. But sure, let's talk more about Bernie's lake house.
via Propublica
José Andrés's World Central Kitchen Is Feeding the Quarantined Coronavirus Cruise Ship
Literally everything seems to have gone wrong managing COVID-19 on the Diamond Princess cruise except this.
via Eater
Team Mash-Up is the brain trust of smart minds and savvy creators, that builds all the cool stuff you see here.