Mash-Up Round-Up: Americans Toddlers Eat All The Junk Food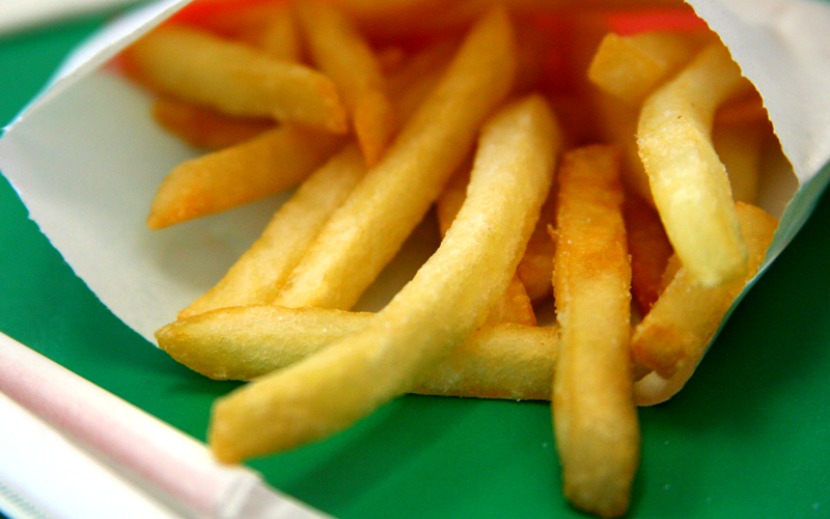 The week of April 23, 2016 was Craigslist ads getting real weird; Hillz gives boba tea a chance; andattempting to schedule a meeting. Any meeting.
RIP Prince. Thank you for teaching us the greatest lesson of all: how to be ourselves, in all of our outrageous multitudes. We hope you are forever laughing, laughing in the purple rain.
Mash-Ups In The News:
How to Identify Any Language at a Glance
Lots of tips here on accents and lines through words and other great ways to know what language you are seeing as you walk through your Mash-Up lives.
via The Week
How Social Media Smeared a Missing Student as a Terrorist
When Sunil Tripathi went missing, his family went to social media to ask for help in finding him. This all was really uplifting, until the Boston Marathon bombing when social media masses falsely connected him to the bombings. It turns out he had already died weeks before the event.
via NPR
Harriet Tubman Leads an Army of Bad Bitches (Is Also on $20 Bill)
Harriet Tubman was the American first woman to plan and execute a military operation. She freed hundreds of slaves. She was a complete badass and we are loud clapping to see her on the $20 bill. In this Passover week, we are even more grateful for Harriet Tubman leading people from slavery to freedom.
via Drunk History
Americans Get Addicted to Junk Food as Toddlers
America! We are the land of plenty! We need to stop feeding our kids french fries and cookies when they are babies!
via Washington Post
The Future of Quakerism Lies In Kenya
Noisy Quakers?! Over one-third of the world's Quakers live in Kenya and they're not afraid to mix the silent prayer of Quakerism with some more boisterous prayer. We're loving this mash-up.
via Roads and Kingdoms
Why ScarJo's "Ghost in the Shell" Casting Is So, So Terrible
The filmmakers actually tried to make her look more Asian. Can you look more Asian if you aren't, in fact, Asian at all? SIGH.
via The Verge
Inshallah, We Can All Learn Some Arabic
This week a UC Berkeley student was kicked off an airplane when he said "Inshallah" to his uncle at the end of a phone call. Inshallah just means "God willing" or "hopefully." One day, inshallah, everyone will realize it's one of the most useful, beautiful words out there. Trust us, once you start using it you can't stop.
via LA Times
272 Slaves Were Sold to Save Georgetown University. What Does It Owe Their Descendants?
We talk a lot about being deeply rooted, while also looking to the future. This is a powerful story about the history of slaves as inextricably linked to one of our most respected institutions. How can we challenge ourselves to understand this?
via NY Times
Inside the Swedish Wild West Theme Park Housing Refugees
In the off season, this already kind of surprising Wild West theme park in Sweden houses over 500 refugees. Oh and the theme park, started in 1966, prides itself on having real naked Indians. But they have schools, 3-bedroom cabins for families, and most of all, peace. This world!
via The Atlantic
Team Mash-Up is the brain trust of smart minds and savvy creators, that builds all the cool stuff you see here.