Putting Our Demons To Rest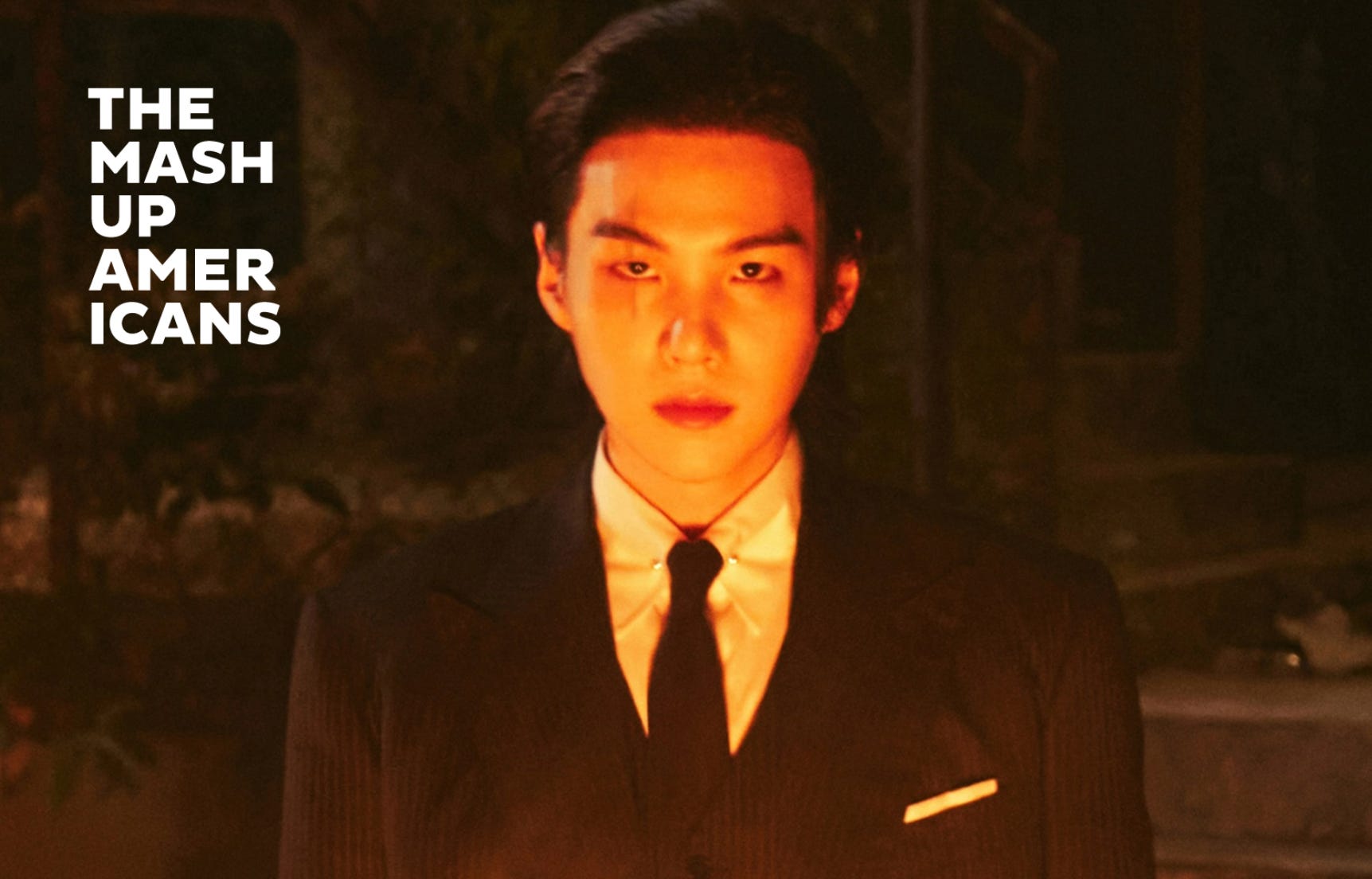 This Week In Mash-Up America
The week of April 29, 2023 was eating our way through Chat GPT's restaurant recommendations, the patriarchy of Buy Nothing groups, semantic drift, and kicking at least one demon out of hell, aka Fox News.
Oldie But Goodie: Getting Down With Our Genome
In this super throwback podcast ep, we sent our spit to 23andMe and talked to a geneticist about Neanderthal grandmothers, our Japanese-Korean-ness and our very mash-y world!
Mash-Ups In The News:
India's Quest To Build The World's Largest Solar Farms
NEW YORKER
Pavagada Ultra Mega Solar Park is a clean-power plant the size of Manhattan. It's also a model for the world and a cautionary tale, asking us to reconsider ideas of ownership, community, and the many paths ahead.
'I Poured My Soul Into This Album': How Suga Let Go Of The Past And Stepped Into His Future
ROLLING STONE
Reconciling different identities and competing desires, Suga's new album forges a new future, defined only by himself.
Netflix Commits $2.5 Billion To Korean Film And TV Projects
NBC NEWS
Squid Game, Extraordinary Attorney Woo, Physical 100 — the roster of Korean content on Netflix is only going up and up from here.
The Quest For Longevity Is Already Over
WIRED
Is there an upper limit to the human lifespan? Explore the data science and numbers game of longevity with supercentenarians — people who live to 110 or even longer. 
Women Are Breaking Barriers In Latin Music. But Why Is It Taking So Long?
BILLBOARD
"There's a disconnect when it comes to labels hiring women producers or doing songwriting camps that are all women. It's always a mix. In most cases it's 10 men and a woman. That also affects the language that is being used in a song, hence why women are still objects."
BuzzFeed News Defined The 2010s
THE ATLANTIC
"For most of that time, it felt a bit like standing in the eye of the hurricane that is the internet."
Buzzfeed News is ending, but we'll always remember the glorious chaos and indelible humanity it reported during the 2010s.
Hari Kondabolu's documentary "The Problem With Apu" called out Hollywood's portrayal of South Asians. Hank Azaria, who is white, voiced Apu on the Simpsons. Now, they talk about the aftermath, and how the fallout defined their careers, and their lives, in very different ways 
The Woman Shaping A Generation Of Black Thought
NEW YORK TIMES
Deeply political and deeply personal, the scholarship of Christina Sharpe is expanding the language and vocabulary of Black history and experience — peeling back the meaning of familiar words and resurrecting neglected history.
Is The Metropolitan Museum of Art Displaying Objects That Belong To Native American Tribes?
PROPUBLICA
In the American Wing of the Metropolitan Museum of Art, you can see "Art of Native America: The Charles and Valerie Diker Collection." The problem is what you can't see: the missing provenance and ownership history for most of the objects.
For 40 Years He Blamed Himself For A Girl's Murder. Then Came A Shocking Discovery
LOS ANGELES TIMES
Choi Byung-moon was a South Korean soldier during the brutal repression of the 1980 uprising. Four decades later, his search for atonement is a story of regret, confession, and the fragility of memory.