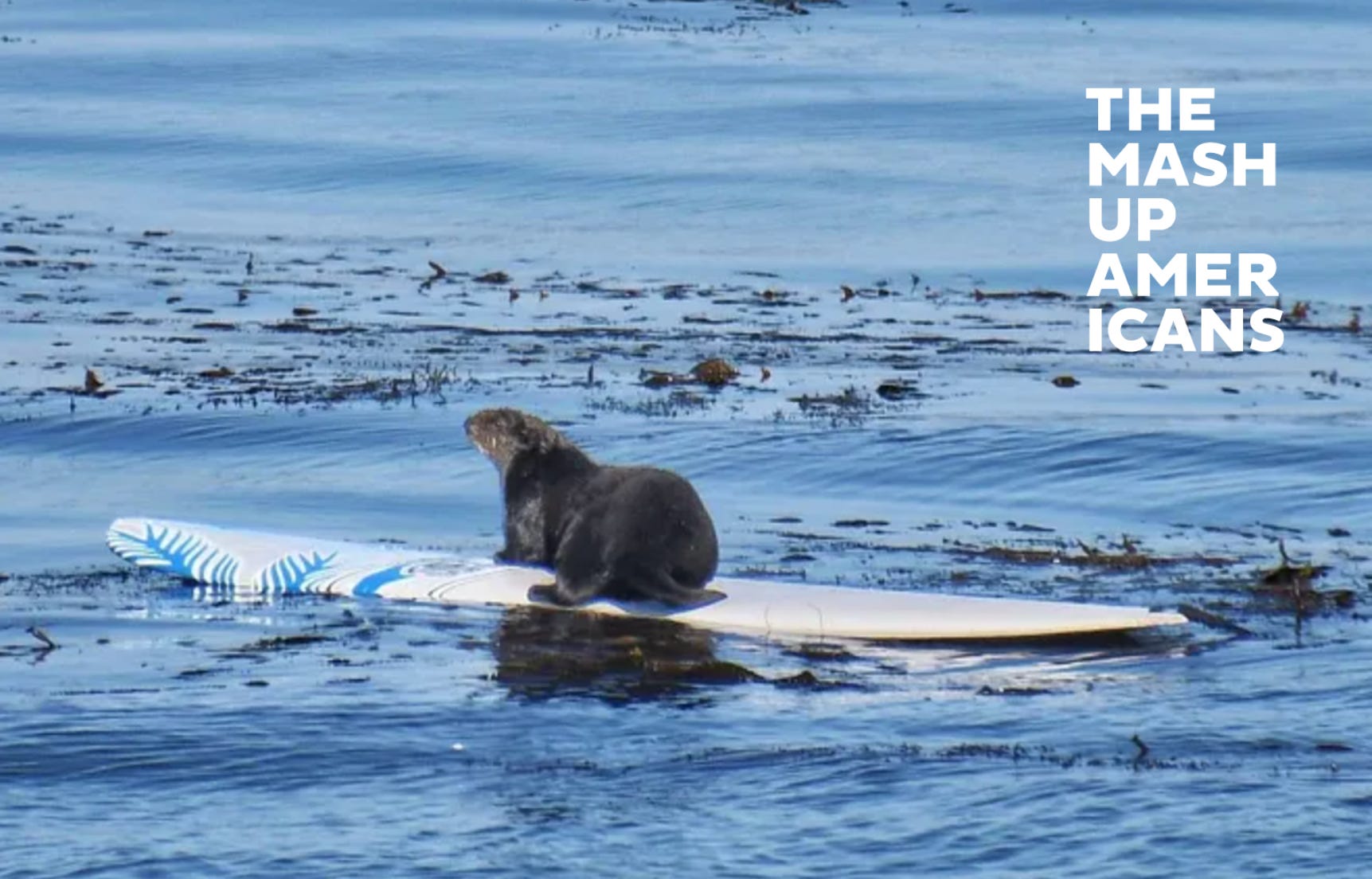 This Week In Mash-Up America
The week of July 15, 2023 was rooting for the surfing, stealing otter; enjoying the giraffes; sipping the great seltzer wars; and napping for our big brains. 
Our Top 5 Mash-Up Guides To Making A House A Home
Defining home can be tricky for Mash-Ups, whose family and cultural anchors can span generations, languages, and continents. Need tips on how to make the most of your temporary stay? How to escape the HGTV sameness that's making your home boring and sad? How to make your house a home? Home is personal, full of your rich memories and your history, and we've got what you need right here.
Mash-Ups In The News:
Reflecting On Four Decades Of Houston's Asiatown
HOUSTONIA
Houston's Asiatown took root 40 years ago, much later than the legendary Chinatowns of SF and Manhattan, but the feeling of home, the mash-up mixing, and the story of immigrant hustle is just as strong.
Fifty Years Of Hip-Hop In A World That Could Not Exist Without It
VANITY FAIR
Hip hop is abundance. Hip hop transcends genres. Hip hop is inevitable. The music of sociopolitical change, cultural transformation, excess, and fabulousness enters its next half century. 
Ashley Park On 'Joy Ride,' The Raunchiest Summer Movie
VULTURE
As (probably) the first studio sex comedy to star Asian women and nonbinary actors, it's off-the-walls debauchery with a gigantic heart. The star, Ashley Park, shares what the movie means for her and her co-stars.
How Second-Generation Owners Of 99 Ranch Are Turning The Asian Supermarket Into A National Powerhouse
LOS ANGELES TIMES
As they keep up with the evolution of Asian communities in America, there might be more demand for frozen and prepared foods, but the live fish tanks stay the same.
Texas Barbecue Is The Best It Has Ever Been. Here's Why.
NEW YORK TIMES
Texas barbecue today is a malleable cuisine, one that is open to newcomers and includes the traditions of Black, Mexican American, and Vietnamese styles. Meet some of the trailblazers who are challenging assumptions about how Texas BBQ is defined, created, and made.
Crochet Is My Lifeline To My Mexican Culture
LOS ANGELES TIMES
"With every stitch, every loop and every turn of the hook, I'm carrying on the legacy of my great-grandmother, my mom and the cultural history of Mexico."
This Year's Gerber Baby Is A Mash-Up From A First Generation Family
NBC NEWS
10-month-old Maddie Mendoza has an independent spirit and a mind of her own, as well as an adventurous palate befitting the official Gerber taste-tester.
Is It Time To Do Away With "Good Taste"?
ARCH DIGEST
What is "good taste"? An exclusive visual message for those who know the language? Is it owning your aesthetic choices with confidence? What about comfort and joy?
This New Partnership Is Helping The Cherokee Nation Preserve Plants And Culture
PBS
"Gaining access to the park is integral to maintaining our cultural identity…We send out seeds all over the world and we try to help people cultivate these practices from their very own backyards…In that way we are keeping our culture alive."
The Future Of The Playground
WASHINGTON POST
Playground designers work with kids, the next generation — so they're always envisioning what the future will look like. Explore the culture of the playground, and all its freedom, confidence, accessibility, belonging, and joy.
Team Mash-Up is the brain trust of smart minds and savvy creators, that builds all the cool stuff you see here.