Podcasts We Produce:
Metaphysical Milkshake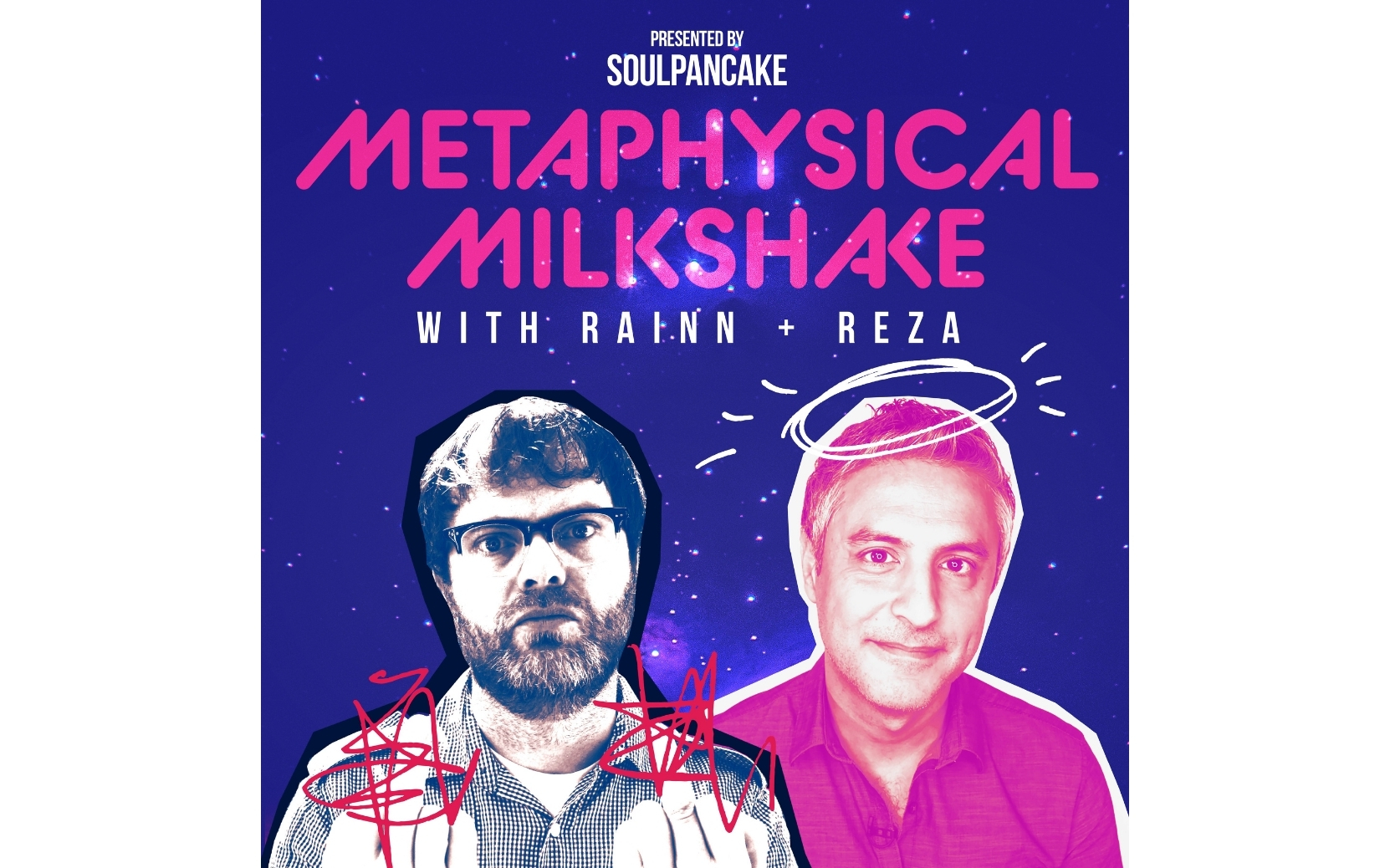 The Mash-Up Americans is a boutique creative studio working with select clients who want to understand and connect to the dynamic, diverse, modern American audience. We reveal and re-center stories on the voices of the future — the voices you don't hear enough today.

We specialize in premium audio content, from concept development to production to distribution strategy. We develop, produce, cast, and launch high-quality content that audiences love.
Here's one of them!
---
Metaphysical Milkshake is the podcast that goes deep, gets weird, and tackles life's biggest questions. Co-hosts Rainn Wilson and Reza Aslan, along with expert guests, examine everything from sports to neurology to the afterlife.
Hosted by Rainn Wilson and Reza Aslan.
The show was produced originally for Luminary. You can learn more about the show at SoulPancake's website.
Founded by Rainn Wilson, SoulPancake is a digital media company creating content that explores life's big questions, celebrates humanity, and champions creativity. And they do it with integrity, heart, and humor.
Metaphysical Milkshake is executive produced by Rainn Wilson, Reza Aslan, Golriz Lucina, and Dariush Brizuela-Nothaft. Hashem Selph is the head of production. It is produced by Amy S. Choi and Rebecca Lehrer of The Mash-Up Americans. Associate producers are Jocelyn Gonzalez, Lindsey Kratochwill, Sara Pelligrini, Mary Phillips-Sandy, and Shelby Sandlin. Original music is composed by Jeff Tang.
Team Mash-Up is the brain trust of smart minds and savvy creators, that builds all the cool stuff you see here.