Podcasts We Produce:
The Next Move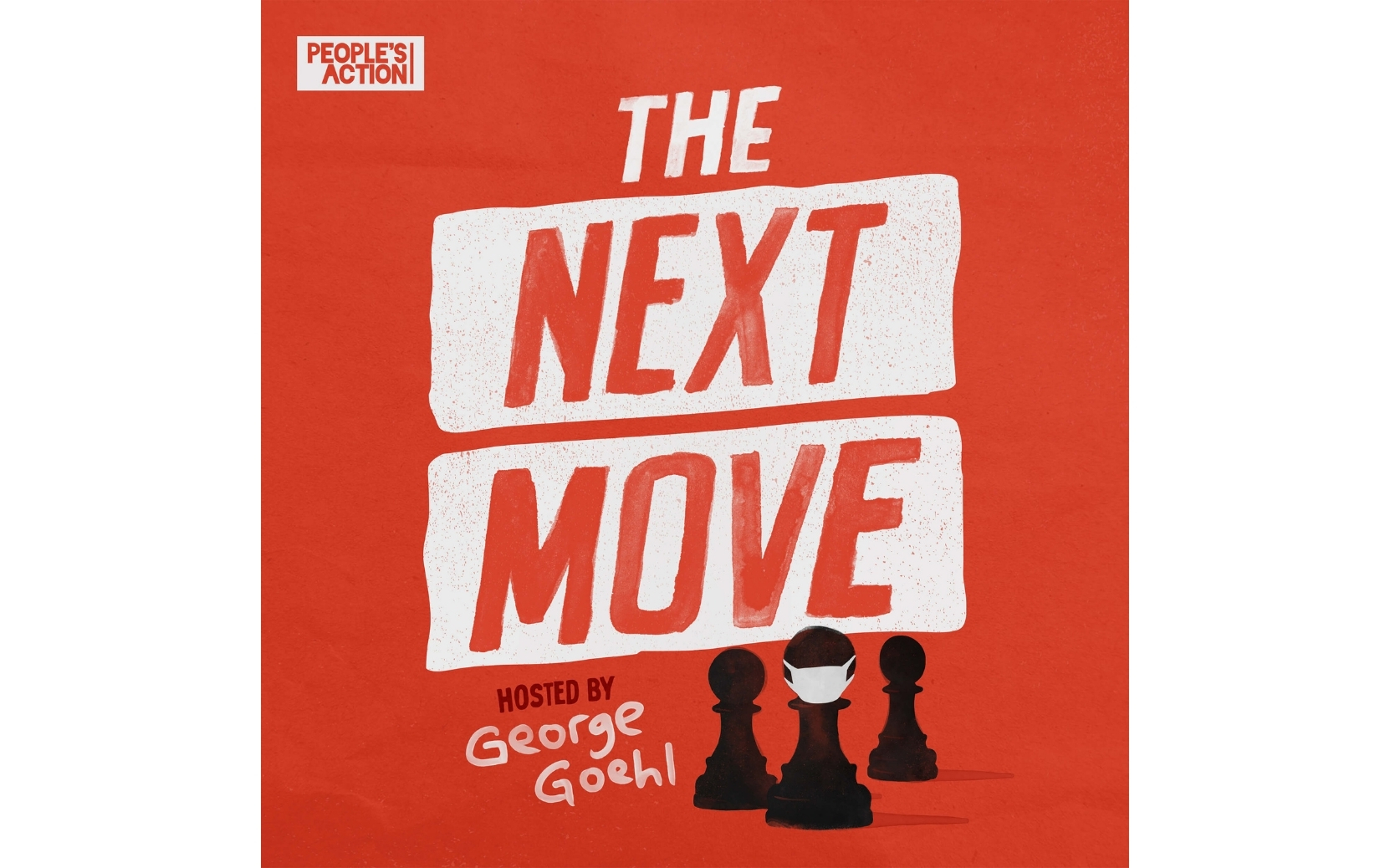 The Mash-Up Americans is a boutique creative studio working with select clients who want to understand and connect to the dynamic, diverse, modern American audience. We reveal and re-center stories on the voices of the future — the voices you don't hear enough today.

We specialize in premium audio content, from concept development to production to distribution strategy. We develop, produce, cast, and launch high-quality content that audiences love.
Here's one of them!
---
The Next Move focuses on building the future we want out of a moment of darkness. Since COVID-19 hit, host George Goehl found no shortage of people saying just how screwed we are. But he wanted to talk with people focused on solutions and action. This eight-episode series features conversations with experts on how to transform our social contract to build the future we want.
The Next Move is a project of People's Action, a national network of 40 state and local grassroots, power-building organizations united in fighting for justice.
Hosted by George Goehl.
Executive Produced by Amy S. Choi and Rebecca Lehrer. Senior Producer is Sara Pellegrini. Development Producer is Melissa Lo. Production Manager is Shelby Sandlin.
You can learn more about the show on People's Action's website.
---
Team Mash-Up is the brain trust of smart minds and savvy creators, that builds all the cool stuff you see here.