Podcasts We Produce:
Sunstorm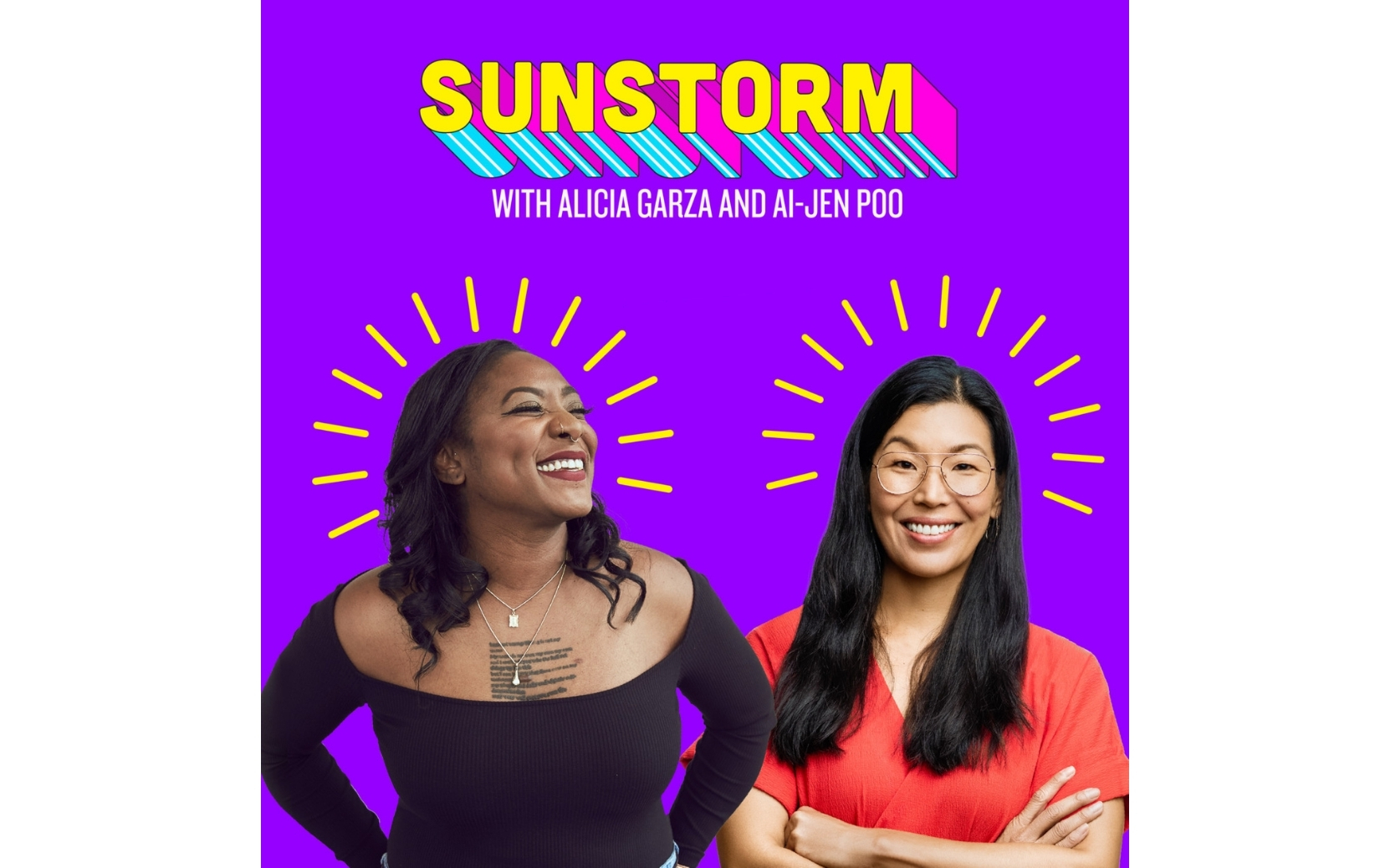 The Mash-Up Americans is a boutique creative studio working with select clients who want to understand and connect to the dynamic, diverse, modern American audience. We reveal and re-center stories on the voices of the future — the voices you don't hear enough today.

We specialize in premium audio content, from concept development to production to distribution strategy. We develop, produce, cast, and launch high-quality content that audiences love.
Here's one of them!
---
Sunstorm is an audio salon hosted by two of America's leading organizers and changemakers, Alicia Garza and Ai-jen Poo, where they talk to their friends and heroes about how women stay powerful and joyful amidst the chaos of life in America today. Guests include Bryan Stevenson, Cecile Richards, Megan Rapinoe, Jenny Yang, Rep. Ayanna Pressley, Chani Nicholas , W Kamau Bell and many many more of the greatest thinkers and doers of our time.
Hosted by Alicia Garza and Ai-jen Poo.
Sunstorm is produced by Amy S. Choi and Rebecca Lehrer of The Mash-Up Americans. Producers are Shelby Sandlin, Mary Phillips-Sandy and Mia Warren. Original music composed by Jen Kwok and Jody Shelton.
You can learn more about the show at the show's site.
Sunstorm is a project of the National Domestic Workers Alliance (NDWA), the nation's leading voice for dignity and fairness for the millions of domestic workers in the United States. It is also made in partnership with Particpant.
---
Team Mash-Up is the brain trust of smart minds and savvy creators, that builds all the cool stuff you see here.