Podcast Ep 24: How To Be A Lady Bawse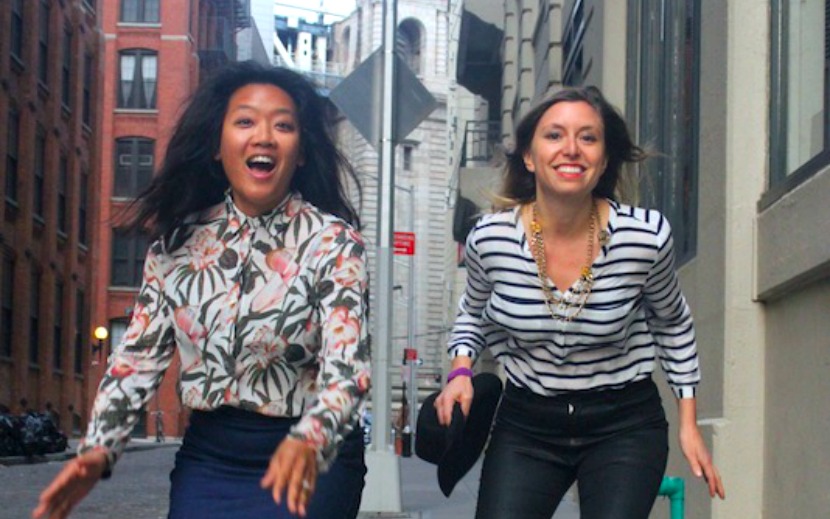 Family is made in all kinds of ways — and so is business, and so is ice cream. Duh. Freya Estreller and Natasha Case, the unstoppable married Mash-Up couple behind Coolhaus Ice Cream and Ludlows Cocktails Co., talk entrepreneurship, feeding Joe Biden ice cream sandwiches at the White House, and how they chose their sperm donor. It's getting hot in herre!
Natasha Case + Freya Estreller
Freya on how growing up in an immigrant family shaped her entrepreneurship:
My dad's entrepreneurial spirit highly motivated me and presented an example that I could do my own thing and have a lifestyle of flexibility instead of the usual 9-5. My parents are divorced, and my mom, who now works at the mayor's office, was a working professional single mom. So I had two great examples.
Natasha on telling her family she was marrying a woman:
I had gone so far out of the box with Freya than what was expected, so when I told my family that we were engaged and getting married, there was no "Oh, but she could have brought home a Jew." I gave them so much other exciting stuff to process, there was no questions asked after that point. My mom did faint in the sand when she saw my engagement ring. I think that was good!
Need Some Lady Jamz? We Got You:
Listen to "How To Be A Lady Bawse" and subscribe to our podcast on iTunes or on your favorite audio app like Stitcher or TuneIn. Or just keep coming right back here.
We're in your ears, yo. Subscribe!
This podcast is produced by American Public Media and Southern California Public Radio, KPCC. It is supported in part by an award from the National Endowment for the Arts. To find out more about how the NEA grants impact individuals and communities, visit www.arts.gov.
Team Mash-Up is the brain trust of smart minds and savvy creators, that builds all the cool stuff you see here.