Black Holes, Lunar Eclipses, and Finding Hope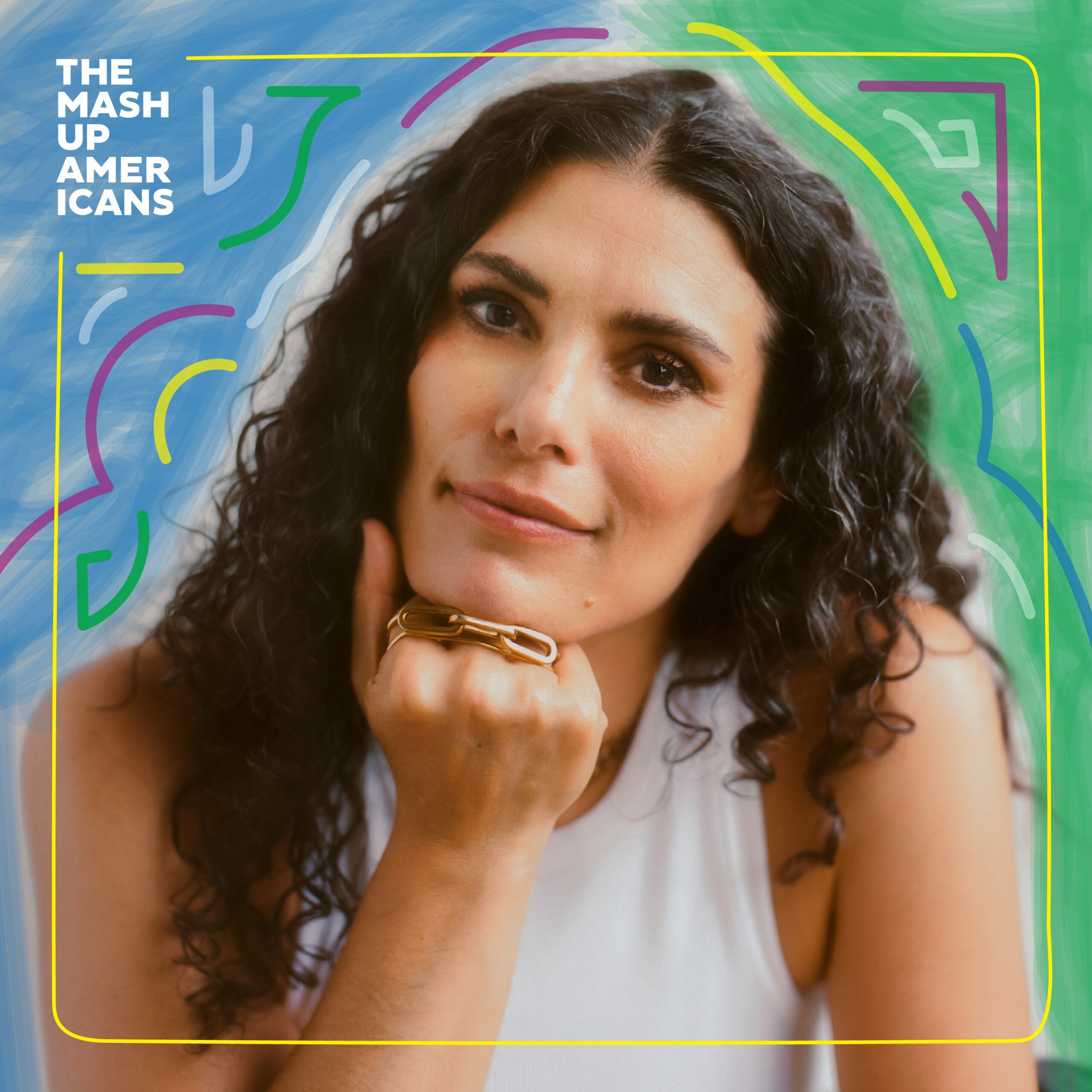 This Week In Mash-Up America
The week of October 14, 2023 was deep grief, and remembering that we are generations, not individuals. If you're feeling the ancestral grief, please know you are held in our hearts, and remember you are not alone.
The Mash-Up Americans:

Chani Nicholas' New Moon Tool Kit
Astrologer and activist Chani Nicholas is the New York Times bestselling author of You Were Born For This. She also provides readings through the Chani app to her community of over one million monthly readers, helping them discover their life's purpose through understanding their birth chart. Here's what you need, according to Chani, to make the most of the new moon.
Make sure to catch Chani on our podcast where we discuss what the new moon means, how astrology is a predictive tool that can guide our decisions, and what any of it has to do with celebrity breakups (TLDR: A LOT).

LISTEN NOW
Mash-Ups In The News:
Black Holes Can Teach Us How To Live Our Best Lives
NPR
What can we learn from studying black holes? Much more than astrophysics, it seems. Here's three valuable life lessons to take from the light-sucking orbs.
'America Does Not Deserve Me': Why Black People Are Leaving The United States
LOS ANGELES TIMES
African Americans are leaving the country en masse in what many have deemed the 'Blaxit,' or Black exit, in the hopes of finding safer, less racist places to call home.
The Vegan Ranch In The Heart Of Texan Cattle Country
BON APPETIT
Cattle ranchers–turned–vegan farmers Renee King-Sonnen and Tommy Sonnen are going against the grain — and getting others to follow suit.
Selma Blair And Isaac Mizrahi Debut Accessible Fashion Collection: 'A Real Dream Come True'What I Learned In Conversion Therapy
PEOPLE
Magnetic closures, flat seams, open necklines — the actress, diagnosed with multiple sclerosis in 2018, collaborated with longtime friend Isaac Mizrahi on her new clothing line.
In Korea, Suicide Caused More Deaths Than COVID-19 During Pandemic
THE KOREA HERALD
Nearly 40,000 Koreans died by suicide between 2020 to 2022, compared to just over 32,000 deaths from COVID-19 during the same time period. "The government should declare suicide as a national disaster."
Men Are Cheating with AI Instagram Bots
ROLLING STONE
Surprise, surprise. But does cheating with a bot count as cheating at all? Wherever you stand in this debate, one thing is undeniable: the rise of AI is adding complexity to modern relationships.
Hmong And Khmer Journeys From Refugee To American Homeowner
ASAM NEWS
52% of Hmong people in America own a home, one of the lowest rates among AANHPI communities. "When people ask me 'Why is homeownership important?' – it's because of the sense of belonging. We're like that perpetual foreigner."
How To Fight Period Poverty
THE CUT
Get rid of the 'tampon tax' in all states, for starters. "Exempting period products from sales tax is important in recognizing that these items are basic necessities, not luxury goods."
'Our Language Is Dying'
NEW YORK TIMES
Speakers of an obscure Turkic tongue called Gagauz, navigating the Russian-dominant region of Moldova, worry about the future of small languages like theirs. Will "big" languages swallow them up?
Migrant Mothers Arriving In New York Find Support, Hope — And Lots Of Challenges
NPR
For many pregnant migrant women, merely getting to the US is a harrowing process. Once they're here, they're met with basics like food, clothing, and counseling, but housing, jobs, and stability can be elusive.
How A California Tribe Won Their Ancestral Land Back And Saved Endangered Salmon
VOX
The Winnemem Wintu tribe successfully reintroduced their sacred winter-run Chinook salmon to the McCloud River after a decade of work, connecting the dots between Indigenous rights and biodiversity.
Team Mash-Up is the brain trust of smart minds and savvy creators, that builds all the cool stuff you see here.