Mash-Up Round-Up: America Ruined Breakfast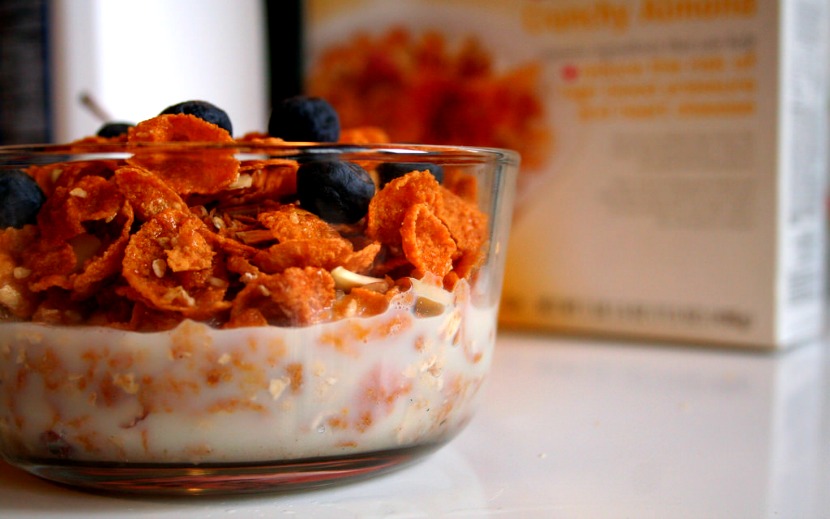 The week of May 20, 2017 was reminiscing on our days of sex in a box; considering everything we've purchased since November 9, 2016; and trying to quit cereal.
Remember, everything you care about is in the egg. Then again, this will also be the summer of RompHim. We're ready for thigh meats!
Mash-Ups In The News:
This is a big one, fam. The late author of this article is Filipino-American Mash-Up Alex Tizon, who in this essay is grappling with a lifetime of shame, and finally (posthumously) exposing his family's secret. His mother was given a slave, whom Alex calls "Lola," or Tagalog for grandmother, when she was a child in the Philippines. Lola then traveled with his mother to the U.S. and lived as a slave here — unpaid, under terrible conditions — but also raised the author and his siblings. The facts of the story are astonishing, and raise more questions than not. Who deserves empathy? Who gets to write this story? Whose story is this? What truth does this reveal about this family, about our cultures, and about us? Please read and tell us what you think. And to help the Lolas of the world, here are two resources: 888-373-7888 and Heartland Alliance.
via The Atlantic
How Missy Elliott Became An Icon
We reverse nothing about our profound love of Missy — the musician who doesn't conform to the way women are represented in R&B and hip hop and the producer who makes all the best beats in the land.She. Is. The. Best.
via Elle
#Longread: This excellent article dives into the spectacle of death in China in the internet age. Last year a death of a woman in an elevator, captured by security cameras, went viral on WeChat, the Chinese all-purpose messaging service with almost 1 billion users. It reflects a mix of Chinese attitudes towards death that are both Confucian and extremely modern.
via Real Life Mag
O Magazine Flips Race On Its Head
We all make so many assumptions every damn day about race, power and class. These photos brilliantly turn so many of our assumptions on their head. In one scene at a nail salon, for example, Asian women get pedicures from a bunch of young white women. It's so natural and so jarring.
via Mic
The Painful Truth About Teeth In America
1 in 5 Americans over 65 have no real teeth. Last year, dental issues caused 2 million visits to the emergency room. And ER doctors aren't dentists, so they give drugs to help with pain and this fuels the opioid epidemic. Meanwhile, straight white teeth are a status symbol that has spawned a $3 billion industry.
via Washington Post
VCs Use Different Language To Talk About Women Entrepreneurs
"Enthusiastic but weak" vs "aggressive, but a really good entrepreneur." "Young but inexperienced" vs "young and promising." Three Swedish social scientists studied how VCs talk about female and male entrepreneurs and the only thing that we feel good about is that, for once, Sweden isn't good at everything.
via Harvard Business Review
Drag Queen Valentina Brings Mexican Culture To The Runway
She loves Juan Gabriel and her drag mom is Our Lady of Guadalupe, La Virgen.
"I want people to know that in Latino culture, we're not just your gardener, we're not just your housekeeper and we're not just the butt of your joke. I am unapologetically proud of my culture, and I'm here to show it's elegant, it's beautiful, and above everything, it's powerful to be Latina." Yes, Queen.
via NBC
Understanding The Arab Male Identity
The United Nations has done a survey of 10,000 men across the Middle East exploring views on gender equality and the crisis of masculinity triggered by the chaotic economic times. For example, half of men said they were ashamed to face their families because they didn't have enough work.
via CNN
Most Americans Have No Idea Where North Korea Is On A Map
Look, we're not saying we at Mash-Up HQ are excellent at geography, but FFS all the talk about how we are going to get into a nuclear war with North Korea and most people have absolutely no idea where it is? We suggest trying to locate it yourself. And if you get it wrong, we won't judge you, but maybe we should all spend a little time doing geography refreshers this summer
via NY Times
Team Mash-Up is the brain trust of smart minds and savvy creators, that builds all the cool stuff you see here.