Mash-Up Round-Up: Asian Squat + Implicit Bias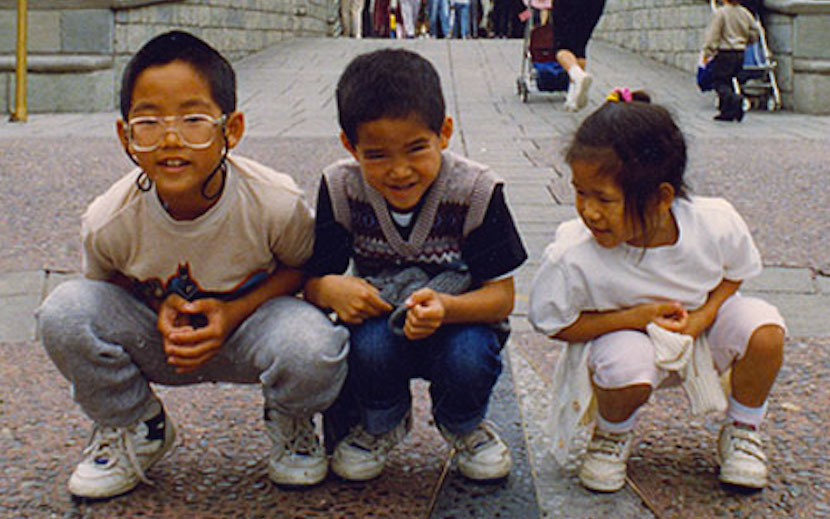 The week of March 17, 2018 was doing the Asian Squat; obsessing over Call Me By Monet; and tessering our way into the future. The only force more powerful than darkness? Love.
RIP Stephen Hawking. Hope you're having fun up there.
Mash-Ups In The News:
Different Cultures Have Different Psychologies 
The findings of modern psychology are often thought to be universal, but the world isn't made of undergraduates getting extra credit from their psychology profs. Studies have shown that people from different cultures (gasp!) think differently — from independent vs. holistic thinking to our treatment of mental health, where do our minds diverge and connect?
via The Conversation
Returning to A Beloved Childhood Dish 
What do you do when food intolerances force you away from the comfort food you grew up on? When she developed a gluten intolerance, Esme Weijun Wang ached for the oyster noodle soup and Shanghai soup dumplings of her childhood. Her reunion with Taiwanese comfort food was an inevitability aided by love and a little creative thinking.
via Lithub
Future of Medicine: The Vagus Nerve
The vagus nerve starts in the brainstem and connects all your vital organs — but what was once an answer on your physio quiz is now transforming lives and potentially changing our views on disease forever. Basically, Western medicine is not all medicine.
via Business Insider
"No one dish can sum up the Filipino Palate." Filipino dishes have begun to receive well-deserved appreciation outside immigrant communities, and if bagoong, suka, adobo, and lumpia are making their way to more tables, it's only fair we all learn more about the galaxy of flavors it lets us explore.
via New York Times
National Geographic: "For Decades, Our Coverage Was Racist"
"…to rise above our past, we must acknowledge it." National Geographic looks back on their legacy, particularly that iffy pre-1970's era, and found decades of what we like to call: Racism. From ignoring people of color in the U.S., to the "savage," "exotic" stereotypes we cringe at, this coverage was the first look at the world for many, and these findings beg the question: How should we deal with legacies we'd like to forget?
via National Geographic
Black Kids Don't Want to Read About Harriet Tubman All the Time
Listen, books about Harriet Tubman and Dr. King are important. But when it comes to "diverse" books, it sometimes feels like the same stories of hardship are being told over and over again. Sometimes life is jumping in puddles and feeling nervous about a choir solo, and kids want to read everyday experiences with characters that look like them.
via New York Times
Understanding Our Implicit Biases
You might not think you're racist, but for years this test has been revealing our uncomfortable unconscious prejudices — that have very real consequences.
via NPR
Café Bustelo Will Award $50,000 In Scholarships To Latino Students Nationwide
¡Atención! Café Bustelo is awarding their annual "El Café del Futuro" scholarships to 10 Latino students this year, helping to empower the leaders of tomorrow and reinvest in today's Latino communities. Estudiantes Mash-Up: Apply!
via Parade
Why Tamika Mallory Won't Condemn Farrakhan
Tamika Mallory, one of the leaders of the Women's March and a longtime anti-racist activist, has come under fire because she won't denounce the anti-semitism of Louis Farrakhan, the leader of the Nation of Islam. Why won't she? The Atlantic dives in: "The Nation of Islam may be essential to anti-violence work in poor black neighborhoods. It may be an invaluable source of help for formerly incarcerated black people whose country has written them off as irredeemable. And it may also be impossible to continue working with the Nation, and at the same time, lead a diverse, national, progressive coalition that includes many of the people Farrakhan and the Nation point to as the source of all evil in the world."
via The Atlantic
Across The Country, Students Walk Out To Protest Gun Violence
From California to Massachusetts, from 5th graders to high school seniors, students across America walked out of class for 17 minutes, one minute for each victim of the Parkland shooting. Even two feet of snow and pressure from administration couldn't keep these kids inside, as they continue to show the world (and our government) what it means to "be the change." Even Nickelodeon, the network these kids grew up watching, showed its support.
via NPR
Team Mash-Up is the brain trust of smart minds and savvy creators, that builds all the cool stuff you see here.