Mash-Up Round-Up: Chardonnay Is The Mayo Of Wine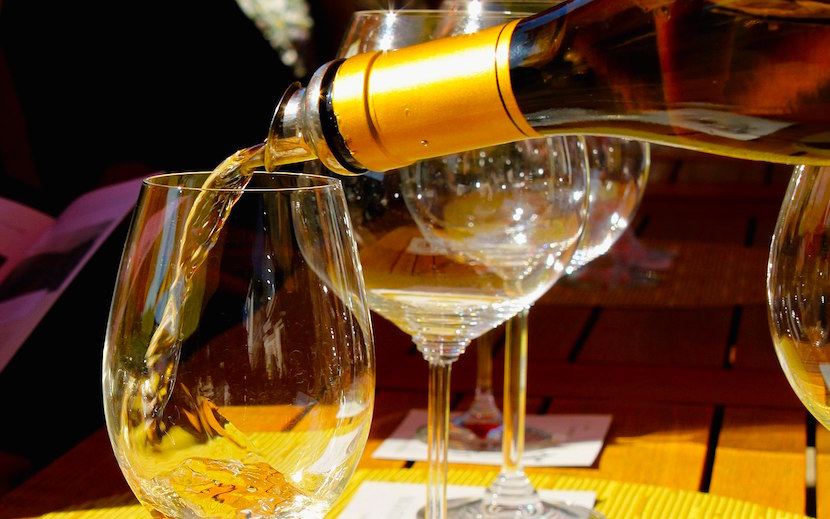 The week of November 3, 2018 was reliving our adolescence with Boys for Pele; crazy rich asian babies; and it has been confirmed, Post Malone is our collective absurdist nightmare. But our co-founder Amy S. Choi talked all about June, Lena, Waverly, and Rose on one of our favorite podcasts, and that felt good.
Mash-Ups In The News:
Vote Save America: Your Voting Guide
GET INFORMED. This handy and incredibly informative tool will get you up to speed on all things ballot: Where's my nearest polling location? Who are my candidates? What do they stand for? What does Question 3 really mean? Democracy works best when we know what we're voting for and how.
HIAS, the Jewish Agency Criticized by the Shooting Suspect, Has a History of Aiding Refugees
"We felt that at a time when the U.S. is doing less and less for refugees, that we must demonstrate, as a refugee people, that it is more important than ever to continue to welcome refugees as a community. Evil, hatred and racism will not keep justice and mercy from prevailing."
– Mark Hetfield, the president of HIAS
via NY Times
Italy's Iconic Moka Coffee Pots at Risk of Extinction
The moka coffee pot, an iconic "Made in Italy" object since 1933, might soon become a true collectable with the company on the edge of bankruptcy. Does this at-home coffee maker have a place in an Italy with Starbucks?
via The Local
Why Is Chardonnay Still America's Best-selling Wine? 
We pretty much choose wines randomly (animal on the bottle? Sold.) — but somehow Chardonnay, America's most mocked wine, is also America's most popular. Chardonnay is the mayonnaise of wine and we want to understand why!
via NY Mag
Ben & Jerry's New Anti-Trump Joke Reveals America's Deep Divide
New York Super Fudge Chunk will soon be called "Pecan Resist,"and your enjoyment of that pun depends on whether you say PEE-can or Puh-KAHN. Basically, our country is so divided we can't even agree on pronouncing an ice cream name, but B&J are "licking injustice" no matter what.
via Bloomberg
Immigrants Are a Bargain, Fiscally Speaking
With so much data and ways to measure it, evidence can be cherry-picked to support whatever you need it to. Trump says immigration costs us billions? Well, the math says native-born Americans are costing hundreds of billions of dollars a year.
via Bloomberg
How the Immortal Jellyfish Helps Me Rewrite My Queer Childhood
"Gay culture is being a teenager when you're 30 because your teenage years were not yours to live." @introvertgay. The immortal jellyfish ages backwards, returning to childhood by transforming into its polyp state. Sabrina Imbler ages backwards to rewrite her childhood and live the adolescent coming-of-age story she never had.
via Catapult
A Holocaust Survivor Was Booked to Speak in Pittsburgh. A Massacre Wouldn't Stop Her.
Magda Brown is a 91-year-old Holocaust survivor. When she heard of the events in Pittsburgh, she didn't hesitate to go and tell her message. She has faced and survived the worst, and her words and perspective are the inspiration we so desperately need:
Have faith. Exercise determination and drive.
Don't train your children to hate. Push back on the deniers.
Believe that tomorrow will be better. And jealously guard your freedom.
via Washington Post
Team Mash-Up is the brain trust of smart minds and savvy creators, that builds all the cool stuff you see here.