Mash-Up Round-Up: Our Hero Rose Tico + The Religious Resistance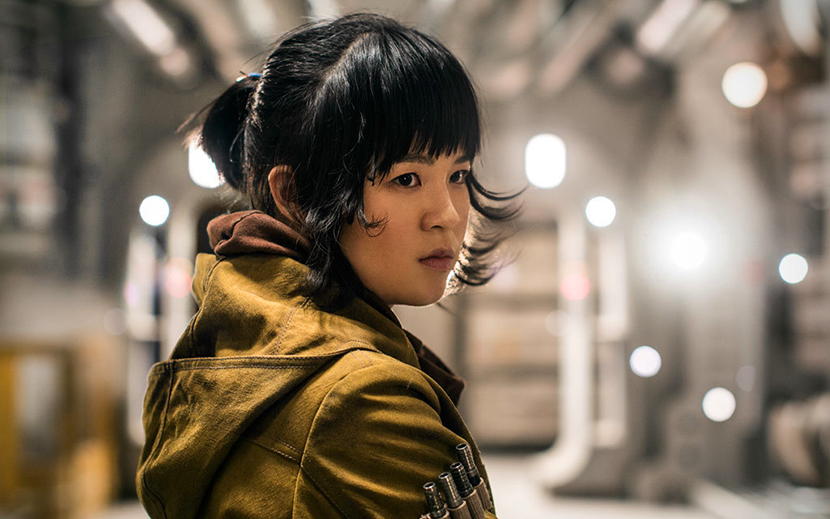 The week of December 23, 2017 was buying all of these books for ourselves; remembering that there is only one 'N Sync; and watching our girl Awkwafina on repeat in the new Oceans 8 trailer.
Merry Christmas loves!
Creating Stock Photos That Actually Look Like Us
Finding stock photos that represent us is like searching for unicorns and cryptids — but Street Etiquette's Joshua Kissi is making the search easier by creating a diverse stock photo gallery that truly represents stock America.
via New York Times
Kelly Marie Tran Is The Biggest Hero In The Galaxy
Kelly Marie Tran had this reaction when she saw a girl dressed as her Star Wars character (the first major character in the canon to ever be played by a woman of color), and can you judge us for bursting into tears? Kelly and her character, Rose, exemplify the idea that a hero can come from anywhere and be anyone, and we just want to be her best friend already.
via New York
Trump Administration Considers Separating Families To Combat Illegal Immigration
This "family separation policy" is designed to deter border crossings. What it does in practice is inhumanely separate infants from parents; and leave people alone and desperate. Under current law, families remain intact while working through the judicial system. We bet you can guess which one we prefer.
via New York Times
Washington, D.C.'s Only Public Hospital Closes Its Maternity Ward
New mothers are dying, and when actions like this are taken, it's hard not to see why. The maternity mortality rate in America is an epidemic, particularly for Black and low-income mothers, who, incidentally, are those most harmed by the closing of this maternity ward.
via The Root
The Lesson Of Black Thought's Viral Freestyle
Black Thought's (ELEVEN MINUTE) freestyle opened our third eye, and we're still trying to process everything we've seen. His rap not only proves that he's still one of the greats, but that his continuing improvement of his skills will solidify his place in hip-hop history.
via New Yorker
The Not-So Secret Identity Of Marvel's Editor-in-Chief
This one is wild. Akira Yoshida was praised as one of the first nonwhite comic book creators who really understood how to write for Western audiences. Plot twist! Akira Yoshida doesn't exist, and was really a pseudonym (and convoluted character) used by Marvel's current Editor-in-Chief — the very-white C.B. Cebulski. "Yikes" doesn't even begin to cover it.
via Atlantic
The Fall And Rise Of A Plus Size Empire
The average American woman weighs 168 pounds and wears a size 14 or 16 — but the fashion industry constantly tells plus-sized ladies that they don't belong. Ashley Stewart was one of the first companies to welcome plus-sized Black women with open arms, and through their struggles and risks they've managed to survive and thrive.
via Bloomberg
A Disabled, Biracial, And Totally Normal American Family
"Will mainstream society have a space for my kids?" This question is asked by so many parents raising mash-up or differently-abled kids, that it's basically become the new normal. The best we can do sometimes? Raise our kids to be the best people we can make them. That's universal.
via CNN
Why "A Wrinkle In Time" Will Change Hollywood
We watched the trailer and promptly died of excitement, but learning about the amazing collective of creative women who made it possible? We'll see y'all at the midnight premiere. Ava Duvernay was told she would have the freedom and power to create worlds, to which she responded, "How many women hear that? How many people of color hear that?"
via Time
The Religious People Resisting Trump
People can be progressive and religious, and no one shows this intersection more than The Resistance Prays, a newsletter whose tagline is "Defeat Trumpism through spiritual and political action." At a time when politics can seem like a battle between the religious right and the secular left, it's inspiring to see people open up faith to those who have felt rejected by it.
via Teen Vogue
Team Mash-Up is the brain trust of smart minds and savvy creators, that builds all the cool stuff you see here.