Mash-Up Round-Up: Drunk Elephants + Zoomschooling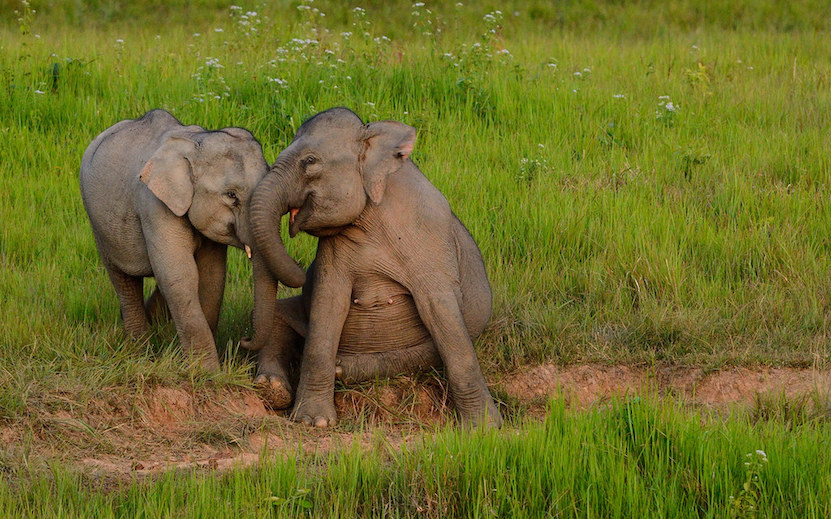 The week of March 21, 2020 was seeking out delight wherever we can find it. Our favorites below!
Mash-Ups In The News:
Merriam Webster's Twitter Thread Of Beautiful, Obscure, And Often Quite Useless Words
Now's the time to embrace the solivagant lifestyle. Yes, this thread unlocked the word solivagant. For more six dollar words you'll prolly never use, please follow more dictionary twitter accounts.
BTS Dance Videos To Valiantly Learn From (Or More Likely, Just Watch)
We're all looking for ways to stay active, and this has totally derailed our very real gym plans. What's better than learning to dance like a kpop star! If you're more Beyhive than ARMY, we got you covered. Y'all are required to send us videos of your IDOL routines, though.
via Mashable
How To Stock A Japanese Pantry
Stock up your cabinet with things that will enrich your life. Home cooking will never be the same once you get the best mirin in Japan.
via Saveur
25 Movies And The Magazine Stories That Inspired Them
It's easy to fall into the reality binge of Love is Blind and Lego Masters (we would know). BUT if you're looking for something a little meatier, these incredible journalism movie mash-ups are the best of "based on a true story."
via Longreads
These Drunk Elephants Are Wreaking Adorable Havoc And Living Their Best Lives
While humans carry out social distancing, a group of 14 elephants broke into a village in Yunan province, looking for corn and other food. They ended up drinking 30kg of corn wine and got so drunk that they fell asleep in a nearby tea garden.
Please look at these elephants.
via Newsweek
Marble Racing League Shoots Ahead During Global Sports Hiatus
Who needs basketball? Who needs golf? Who needs any sport that isn't competitive marble racing?
via Front Office Sports
A charming cartoon that imagines a simpler life, where we'd exploit our cute animal friends and get Prince Charming to put in some housework hours.
via New Yorker
Cat Video Of The Year (Feat. Domino) 
Yupp, we're gonna need about a million more hours of this.
Zoomschooled Kids In The Age Of TikTok
Homeschooling your kids? At least you're (hopefully) not dealing with these TikTokers on Zoom.
via Buzzfeed News
Team Mash-Up is the brain trust of smart minds and savvy creators, that builds all the cool stuff you see here.