Mash-Up Round-Up: Fried Chicken + Rejecting Hustle Culture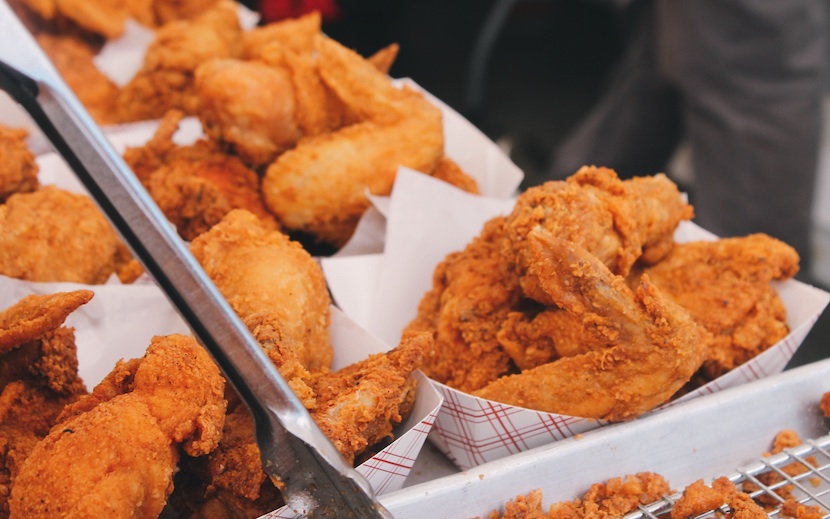 The week of February 2, 2019 was internet recursion in action; fantasizing about our retired Jewish life; and also hey, if we go out early eating fried chicken, we go out happy.

Mash-Ups In The News:
How do you "return" to a country you've never known? Hear the stories of just a few of the 600,000 U.S.-born children who moved "back" to Mexico with their undocumented parents — the children who feel they don't belong anywhere.
via California Sunday
A Black Legacy, Wrapped Up In Fur
"As soon as Black women could afford to buy mink coats, white society and white women said fur was all wrong."
The history of America can be told through fur, and that includes the legacy of Billie Holiday, Ray Charles, and Black mothers and grandmothers across the country.
via New York Times
LAPD Investigates Turkish Flags Hung At Armenian Schools
A hateful act referring to the still unacknowledged genocide of 1.5 million Armenians by the Ottoman Turkish government. By the end of the school day, the students responded with their own Armenian flags waving all across campus.
via Los Angeles Times
The All-American Nightmares Of Jordan Peele
From imagining the monsters in his closet to his ideas for a 'Get Out' theme park ride, Jordan Peele is just getting started. He's got a brain full of more 'Jordan Peele-ian' social thrillers, and you know we'll be in the front row watching all of em.
via Rolling Stone
Why Are Young People Pretending To Love Work?
It's great to love work. It's bad to make "loving work" a compulsory part of work. Hustle Culture is working right alongside Burnout Culture, producing coworkers who brag about 18-hour days, and unironically tweet "T.G.I.M."
via New York Times
Trump Supports Bible Classes In Schools
What was that about the separation of church and state? Inquiring Jewish, Hindu, Buddhist, Muslim Mash-Ups want to know.
via CBS News
ICE Set Up A Fake University. Hundreds Enrolled, Not Realizing It Was A Sting Operation
University of Farmington promised flexible class schedules, but maybe a bit too flexible. Turns out it was a totally fake university set up by the government as an elaborate sting operation to ensnare student visa holders. Great job putting out your own fire, ICE.
via Washington Post
5 Trans People Of Color Open Up About Their Military Experience
They've been serving in the military for years, many of them since the days of "Don't Ask Don't Tell." Hear the stories and experiences of 5 trans people of color in the military who deserve to be protected as much as they work to protect us.
via OUT
KFC Testing Cheetos Fried Chicken Sandwich
Hard pass or the culmination of humankind's achievements in the culinary arts? Either way you know we're trying it.
via The Takeout
Team Mash-Up is the brain trust of smart minds and savvy creators, that builds all the cool stuff you see here.