Mash-Up Round-Up: Gay Boy Scouts!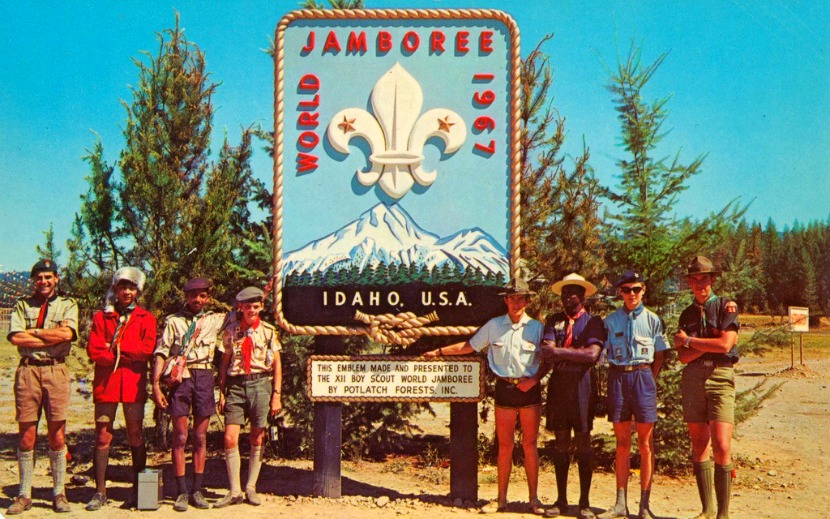 The week of May 23, 2015 was saying goodbye to Dave; confirming our organ donation status; thinking a lot about family values; and aspiring, always aspiring, to be this woman. 
Mash-Ups In The News:
Boy Scouts Call for an End to Ban of Gay Leaders
"I truly fear that any other alternative will be the end of us as a national movement," says Robert Gates, President of the Boy Scouts. Yes, we agree.
via LA Times
Sikh Man Takes Off His Turban, Because This Is Religion
After witnessing a terrible accident, a Sikh-Kiwi man tore off his turban to use for supporting a wounded girl. Of course he did this, he said, because religion is about valuing humanity.
via New Zealand Herald
Univision, the premiere media company for Latinos, has acquired The Root, a popular site for news and culture oriented to the Black community. Mashing it up!
via CNN
Around the World, People Do NOT Want to Be Disturbed
An Italian fellow has collected Do Not Disturb signs from hotels across the world and they are pretty fascinating.
via Studio 360
Why Do White People Get Mad that Mexicans Hate Marco Rubio? 
He's Latino! He speaks Spanish with the help at events! Also, he's Cuban…
via OC Weekly
Humanizing Women With Bound Feet
Please check out these beautiful and heartbreaking photos of the women in China whose feet were bound.
via Slate
The First Openly Gay Imam in America
Honestly, do we have to say anything here? A gay, Black Imam? And he's preaching about how the Koran says nothing about homosexuality being a sin.
via Daily Beast
How Hollywood Stays White and Male
Women don't have the experience! We never thought about diversity! Lots of circular logic make it so that only 5% of film directors for top studio-produced films are women.
via Washington Post
Build A Diverse TV Show, Audiences Will Come
It's hard not to say WE TOLD YOU SO. We love seeing ourselves on TV and we promise that the more of us you show/hire/have direct, the more we will watch!
via AdWeek
Michael B. Jordan: Why I'm Torching the Color Line
The third installment of our Hollywood series this week: Jordan on playing a comic book character that was written as blonde haired and blue eyed, when he's, well, not.
via Entertainment Weekly
Colombian Women Celebrate End of Slavery With Hair Celebration
You must see the extraordinary and intricate braids these women have created.
via Daily Mail
Can Racism Be Stopped in Third Grade?
An experiment in culture and race education at a fancy private school in New York. We feel torn about this one. Thoughts?
via NY Mag
Asian American Groups On Both Sides of Affirmative Action Suit
Meanwhile, California is trying to get more Southeast Asians (can we please finally retire the model minority myth?) into college.
via ASAM News
The International Pancake Index
Latkes + Dosas + Crepes: the universal language of pancakes. We like a salty pancake.
via Serious Eats
Team Mash-Up is the brain trust of smart minds and savvy creators, that builds all the cool stuff you see here.