Mash-Up Round-Up: Shintoism of Tidying Up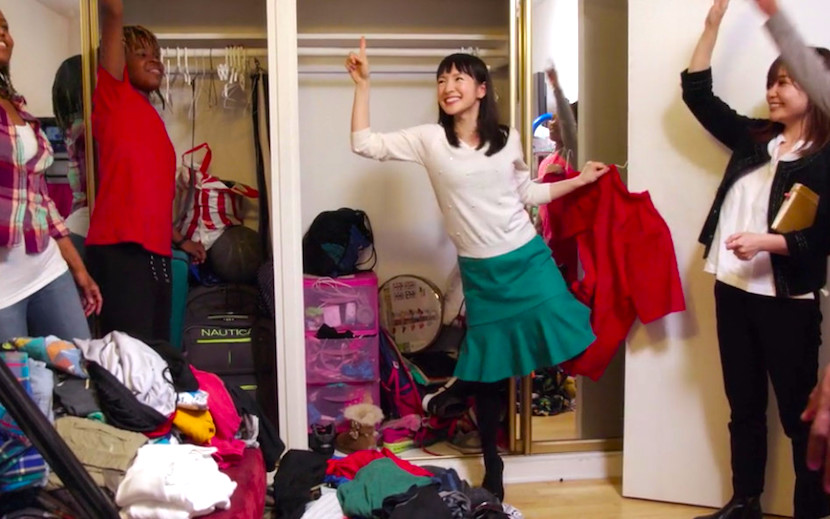 The week of January 26, 2019 was bracing ourselves for a Valentine's Day with no Sweethearts; not being able to unlearn what we learned about hagfish; and looking forward to never sleeping again.
---
Young Voters Keep Moving Left On Social Issues

Gen Z is the mashiest and most progressive age group in American history. They don't approve Trump's performance, they believe in climate change, and they want the government to do more to help our nation. In other words, we're throwing parties for all the Gen Zers entering voting age this year.
via NY Times
The MAGA Hat Is Not A Statement Of Policy. It's A Statement Of Identity

We all know it's not just a hat.
via Washington Post
Punjabi Deli: New York's Favorite Rest Stop

A haven for cab drivers that transports you to India with the smell of tamarind chutney and a cup of chai — Punjabi Deli is a true East Village institution that's fighting to survive in a changing NYC.
via Roads and Kingdoms
Mascot Otter For Japanese City Goes Rogue

Chiitan, the otter mascot of Susaki City, is chaos personified. Here's Chiitan trying to skateboard on a treadmill. Chiitan has been fired by the city for making too many dangerous videos, but PLOT TWIST: Chiitan is actually like the evil twin otter of the official mascot, Shinjokun. Japanese mascot drama is the only drama that matters.
via NY Times
Is Chicago's Legacy Of Segregation Causing A Reverse Great Migration?

Black Chicagoans are trying to leave behind the segregation of the Windy City, and they aren't just going suburban — it's all the way to Atlanta, Dallas and Houston. The extreme lack of economic mobility in Chicago is literally driving people away.
via Chicago Reader
What White, Western Audiences Don't Understand About Marie Kondo's 'Tidying Up'

Hot take: Most of the backlash against Marie Kondo is ignorant at best and xenophobic at worst. Get to know the Shinto roots of her organizing philosophy, and show your gratitude to all those unworn clothes and unread books.
via Huffington Post
Yalitza Aparicio Makes History With Her Oscar Nomination for 'Roma'

We're witnesses to Oscar History!! Aparicio is the first Indigenous woman to be nominated for an Oscar for Best Actress, and the first Latina in 14 years.
via Vice
Single? Female? Over 30? Chinese Companies Bring In 'Dating Leave' For Lunar New Year

"Go home and date." Two companies in eastern China are giving their thirty-something single women employees extra time off during the Lunar New Year to make their personal lives "happier" and their work lives more productive. We're speechless.
via SCMP
Spam Hits Sales Record In Korea

South Korea loves its Spam. We're talking BILLIONS of Spam cans, 24 for each person in Korea, since it appeared on their market 30 years ago.
via Korean Herald
José Andrés Announces National Response to Food 'Emergency' Caused By Shutdown

The government is back in business (for now). But while it was out, #ChefsForFeds expanded into a nationwide initiative to support some of the 800,000 people going without a paycheck during the partial government shutdown.
"This is our action to make sure no one will go hungry. President Trump, what are you doing about it?"
via Eater
Team Mash-Up is the brain trust of smart minds and savvy creators, that builds all the cool stuff you see here.