Mash-Up Round-Up: The Secret History of Pho!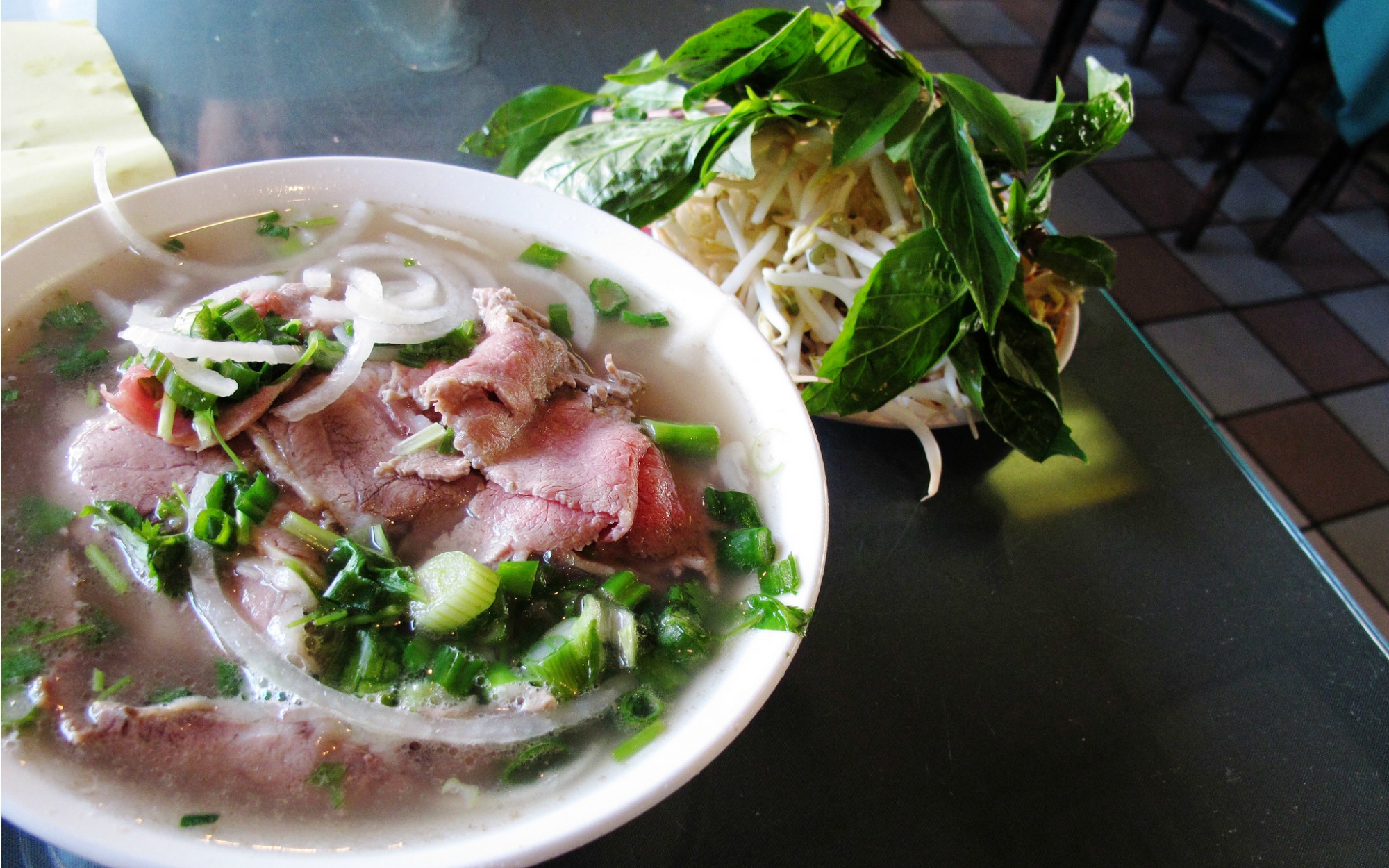 The week of Dec. 5, 2015 was: the birth of Baby Chan Zuckerberg; media orgs' alternatives to gender-identifying pronouns; and the cassette tape's comeback? Plus, Psy's brand new music video and the bomb-ass new Pirelli calendar. Yassss Kweens. Oh and #TheWizLive!
Mash-Ups in the News:
A really thoughtful video and essay about transracial adoption. Because while love can go a long way, there's more to acknowledging the reality of how your Black sons will be treated and experience the world.
via Yahoo
Chinese language classes used to be what ABCs (American Born Chinese) went to on Saturdays for heritage school. Now, 15 percent of those enrolled are non-heritage students. With an estimated 400 million English language learners in China, is the U.S. trying to catch up?
via The Atlantic
A big study on brains shows that maybe the whole 'men are from Mars, women are from Venus' thing is, well, not true. Our brains are all a little bit of both.
via Washington Post
Ahem, we know a little something about this. But we never feel more alive than when hearing Celia Cruz sing "Hava Nagila." Or, of course, learning about the history of Jewish migration to Latin America and how we aren't the only ones who thought Jewish chicken soup had cilantro and lime.
via NPR
Oh they are remaking Mad About You in China. Who do you think the Paul Reiser of China is? Or the Helen Hunt?
via Fusion
We love that UNESCO keeps a list of the "Intangible Cultural Heritage of Humanity." Given all the horror this week in the world, it acknowledges the beauty of our shared human experience. We doubly love that kimchi and coffee, two of our most consumed goods, made the cut this year.
via BBC
"In a sense I'm used to a kind of linguistic exile. My mother tongue, Bengali, is foreign in America. When you live in a country where your own language is considered foreign, you can feel a continuous sense of estrangement. You speak a secret, unknown language, lacking any correspondence to the environment."
via New Yorker
Did you ever wonder why pho spots have numbers after their names? Apparently it was a way of marking historic dates in Vietnam. Also, did you know that pho is a total Mash-Up dish?
via The Washingtonian
The Internet is currently available in only 5 percent of the world's languages. It's amazing to think languages are dying because there is no digital access to them. According to research calculating the number of Wikipedia entries in any given language, only 53 percent of the world's population has enough content in their native language to actually take advantage of the Internet.
via The Atlantic
Apparently when architects make renderings, the images of the people they include for narrative realism while pitching a project to clients come largely from a Scandinavian database. This, as you can imagine, means render-people who are all very, very white. Now, several free databases have popped up offering images of a more diverse spectrum of people. We like that.
via Arch Daily
Team Mash-Up is the brain trust of smart minds and savvy creators, that builds all the cool stuff you see here.