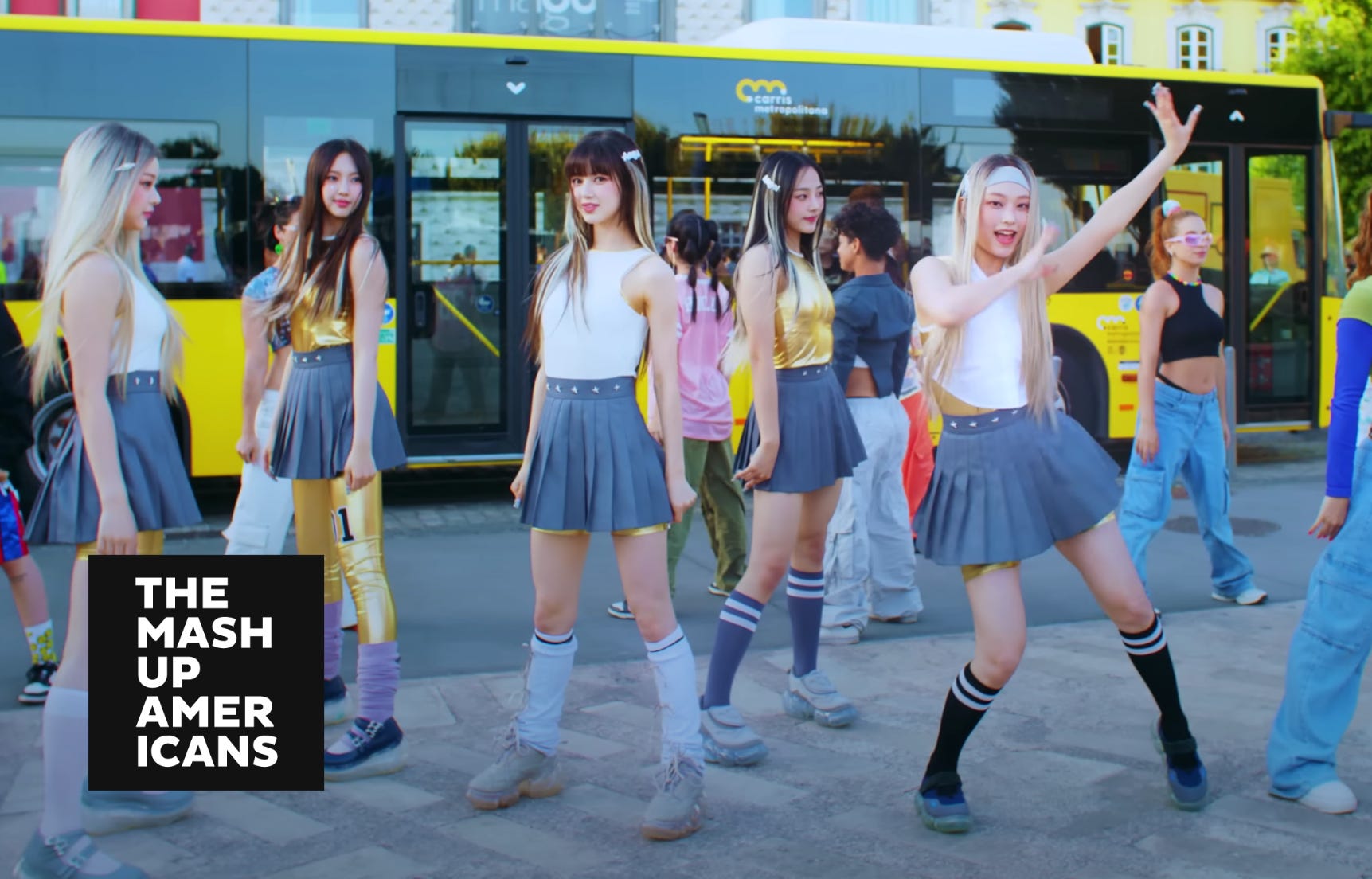 This Week In Mash-Up America
The week of August 5, 2023 was devouring this oral history of The Fugivitive; guzzling tart cherry juice; and despairing about housing. Sigh.
Throwback: Alua Arthur On Demystifying Death
We explore life, love, and family through the lens of death with our incredible guest Alua Arthur. Alua is a Ghanifornian Mash-Up (Ghana + California, obvs) and a death doula, which means that she works with individuals and families to help them through the process of death.

Mash-Ups In The News:
Meet NewJeans' Secret Weapon: R&B Songwriter Erika de Casier
GQ
Portugal-born and Copenhagen-based, Erika de Casier is a mashy singer-songwriter poised to be our next breakout star of multilingual pop. 
Randall Park Says Meaningful Representation Can Feel Like The 'Airing Of Dirty Laundry'
NBC NEWS
Friend-of-the-pod Randall Park is making his directorial debut this week with Shortcomings, starring star-of-our-other-pod Justin Min and actress-comedian Sherry Cola. 
Butter Is good. Cultured Butter Is Better.
WASHINGTON POST
Not all butters are created equal. Salted, unsalted, American, European — but the tangy, fuller flavor of cultured butter is at the top.
Being A Barbie Girl In A First-Gen Immigrant World
LOS ANGELES TIMES
"I'm a child of Mexican immigrants in the United States, and Barbie was one of my first and most vital links to American culture…All of my dolls were Latinas, no matter if they were blond, brunette, redhead, etc."
NYC Mayor To Open Migrant Housing In Brooklyn's McCarren Park
POLITICO
Between 80 and 100 migrants will be sheltered in part of the McCarren Park recreation center, and Sunset Park is also being strongly considered as another respite center.
Go To Branson, Missouri, For The Dinner Theater, Stay For The Real Show
EATER
Dinner theater has all but disappeared across the United States, but in this town the mash-up of dinner + a show thrives. But the showmanship and performances go beyond the dinner-table experience…
Affirmative Action Fight Comes To Corporate America
AXIOS
Firms like Fearless Fund hoped to shrink the racial funding gap by awarding grants to startups owned by Black women entrepreneurs. Now they're being sued for discrimination.
Searching For A Fortress Built By People Who Escaped Slavery
THE NEW YORKER
Often left out of U.S. history curricula, American Maroon communities found autonomous survival, without "benevolent white involvement," in the swamps of Georgia.
Bessel van der Kolk On Trauma, America's Favorite Diagnosis
NEW YORK MAG
A history of Bessel van der Kolk's once controversial theory of trauma, which has become the dominant way we make sense of our lives with his best-selling manifesto, The Body Keeps the Score. At this point we just need to know who wins, k?
There Is A 'Gravity Hole' In The Indian Ocean, And Scientists Think They Know Why
CNN
We're learning more about this lumpy potato called planet Earth.
A Small-Town Paper Lands A Very Big Story
NEW YORKER
A family-run newspaper in Oklahoma held their small-town sheriff's office accountable — and their reporter faced disturbing and violent threats in retaliation. A jaw-dropping story that reminds us of the importance of local journalism.
Influencers Built Up This Wellness Startup — Until They Started Getting Sick
BLOOMBERG
The Crumblegate investigation is here, and it's got everything: girlbosses, food poisoning, regulation-free zones, wellness, and lentil + leek crumbles.
A Burnout In Korea, She's A Superstar In Latin America
NEW YORK TIMES
SuJin Kim, "Chinguamiga," left South Korea for Mexico and found a life, passion, and 24 million followers.
Team Mash-Up is the brain trust of smart minds and savvy creators, that builds all the cool stuff you see here.