Mash-Up Round-Up: Trans Siblings + The Incredible History of Pho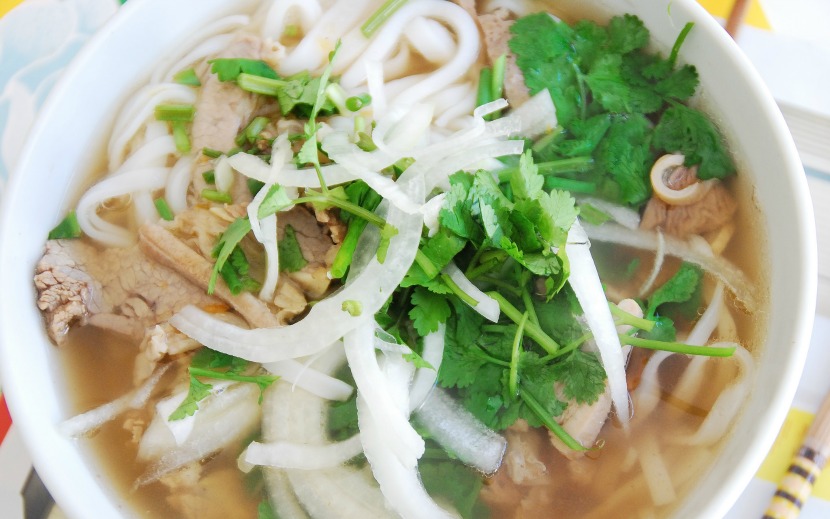 The week of May 28, 2016 was Chewbacca Mom 4eva; trying hard not to get on the bad side of a vengeful billionaire; men living as dogs, literally; and attempting to understand people who don't eat snacks.
Happy Summer! Make some galbi and Russian potato salad. You won't be sorry.
Mash-Ups in the News:
Why Do So Many Ex-Rappers Become Religious Fanatics?
When the flava in your ear becomes Pentecostal or potentially cult-ish, that's slightly different than rapping bout who you might mighteff tonight. No answers here, but this is definitely a trend!
via Very Smart Brothas
Princeless: For the Super Girls Who Don't Need Saving
Don't get us wrong, we love a princess! But when you realize how few stories there are where girls get to be badasses, well, you get a little down on princesses. We are thrilled about this badass set of comic books about a Black girl superhero.
via Medium
Obama Signs Bill Removing "Oriental" and "Negro" from Federal Laws
Words matter, yo. Changing the outdated language in our federal laws has the long-term effect of changing the way we objectify people or place them in context of history. Of course, change is always hard. Especially for an old Oriental guy.
via Huffington Post
Pho is our favorite food and not just because it's so pho-nomenal to make puns with. Did you know that it's super mashy? Pho changed with the politics of Vietnam, reflecting the cultural influences of China and the Soviet Union. It is protest food, and it tastes like heaven. Also, Obama beat boxed for a Vietnamese rapper this week.
via Lucky Peach
Best New Prom Trend Alert! 'Coming to America' Chic
Zamunda-inspired fashions. Why are teenagers these days so awesome and inspiring?!
via Fusion
How God Messed Up My Happy Atheist Life
We all find support in unexpected places and this is a very moving story of an adamant atheist finding something she was yearning for — but that she didn't even know she was missing.
via Christianity Today
What happens siblings in a family are trans? How do they support and share with each other through their transitions?
via New York Magazine
The Importance of the Somali Banana
Eat the banana with your rice when you have your Somali meal! This is very important. Etiquette lessons from Mash-Up America, at your service.
via LA Times
China and India Have a Big Problem with Racism Towards Blacks
So this Chinese ad for laundry detergent is making the rounds because, well, it's a completely crazy racist ad where the Chinese woman puts the Black man who she's flirting with in her washing machine and he comes out Chinese…and then she's happy. Not good. What's more interesting to dive into, however, are other systemic issues with racism towards Blacks in many different places. Errrybody got problems!
via Washington Post
Team Mash-Up is the brain trust of smart minds and savvy creators, that builds all the cool stuff you see here.