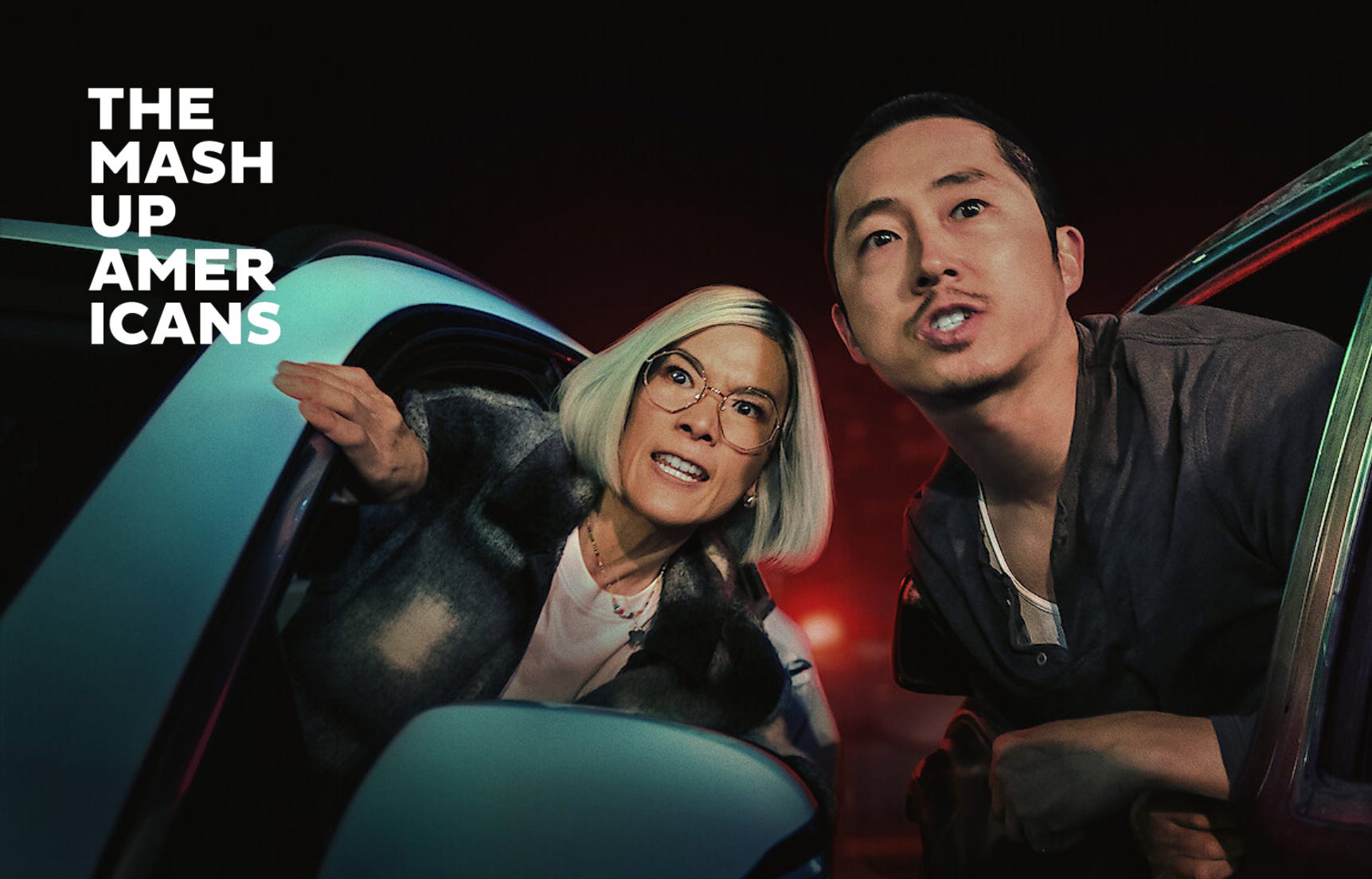 This Week In Mash-Up America
The week of April 15, 2023 was trying to overcome our Zillow brain; brushing up on the true cocaine bear; and lots of nightmares about this fish.
My Bolo, My Garden, My Grandmother
What ties us to our traditions? Revisiting our garden. For our Filipino-American Mash-Up Alexis Diao, her bolo, a machete with a deep significance to Filipino culture, links her to the grandmother she never knew.
Mash-Ups In The News:
Bilingual? You Should Try Thinking Problems Through In Two Languages
FAST COMPANY
Flip the switch of your internal monologue and try another language for your decision dilemmas.

How One Mother's Love For Her Gay Son Started A Revolution
NEW YORKER
1972, Jeanne Manford marched next to her son Morty carrying a hand-written sign: "parents of gays: unite in support for our children." Her show of support would become the United States' first and largest organization uniting parents, families, and allies with LGBTQ folks of all ages.
Your Pimentón Comes From My Quiet Corner Of Spain
SAVEUR
The transformative power of pimentón, smoked Spanish paprika, providing pizzazz to migas, sopa de tomate, mojo de naranjas, patatas con costillas and so so much more.
Want To Protect Your Health? Start By Protecting Indigenous Land
GRIST
Protecting Indigenous territories from wildfires and land grabs could help prevent thousands of diseases. When are forests best protected? When Indigenous peoples are given ownership and support for managing the land.
France Is Cracking Down On Sketchy Social Media Influencers
VICE
Weight-loss products, anti-cancer treatment, injectable fillers, NFT trading — a new bill aims to fight against scams and abuse by influencers on social media.
Ali Wong And Steven Yeun Burn Bright In Netflix's Rage-Filled 'Beef'
SF CHRONICLE
A single road rage incident spirals and escalates into a series of events that are as unhinged and unfathomable as they are cathartic and relatable. From its characters to its perfectly angsty soundtrack, this show is pretty much a masterpiece. Also, showcasing Azn rage with a Korean man and Vietnamese woman? NO COMMENT.
Inside South Korea's Brutal Housing Crisis
LOS ANGELES TIMES
Illegally partitioned, single-person dwellings called jjokbangs, or "piece rooms," offer shelter to the most vulnerable of South Korea's urban poor. "We come here because there is nowhere else for us to go."
Museums Are Returning Precious Silver Stolen By Nazis
NEW YORK TIMES
Some German institutions have begun to give back cups, candlesticks, teapots and other items of crafted silver that Jews were forced to surrender during the reign of the Third Reich. The restitutions have offered connections and friendship across generations and lost geneologies.
Idaho Has The Worst-Funded Schools In The Nation
PROPUBLICA
Students across the state must learn amid dire conditions, from collapsing roofs to flooded classrooms. Improving conditions means appealing to local taxpayers and clearing some of the nation's most restrictive thresholds for school funding.

Haunted By Trauma: The Black Parents Who Nearly Died In Childbirth
CAPITAL B
After experiencing dire complications in labor, these families were given no resources or support to cope. Read about their experiences of the life-threatening trauma and life-changing aftermath.

How Trauma-Informed Design Can Create Healing Architecture
BLOOMBERG
"Many of us have been in places where you might have a window that's four inches wide and four feet tall…At PATH, we have what we call big-ass windows."
Anonymous is a Mash-Up that needs a safe place to talk about and explore some of their darkest, most difficult, most secret issues. We get it. We're here.