Mash-Up Round-Up: Comfort Food Edition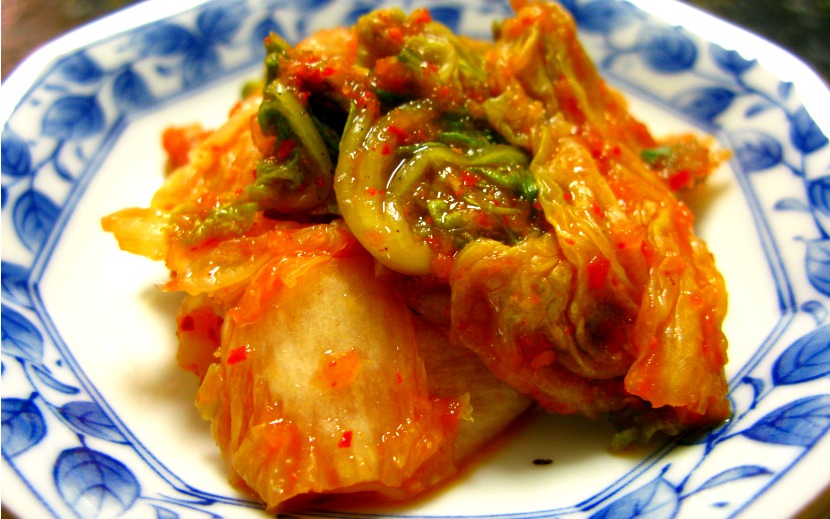 The week of April 11, 2020 was seeking comfort wherever we could, and most especially in our bellies.
As Mash-Ups, we've always known that the true beauty of a meal is not the ingredients, but in the coming together, in the bridge of cultures, in the warm embrace of home. We're going to celebrate that now more than ever. Happy Easter, Chag Sameach, may we all be free. And fed. We love you.
We've been putting kimchi in literally everything — rice, soups, matzah brei (see below). No matter how large the jar, it never seems to be enough. Lucky for us, RANDALL PARK GAVE US HIS KIMCHI RECIPE.
While you create our own kimchi stash, be sure to listen to our convo with Randall about his wonderful parents and the origin story for this recipe.
Chef Diana Dávila's Guisado de Nopalitos
This meal comes straight from Diana's award-winning restaurant, Mi Tocaya Antojería in Chicago. Just like all the food you can find at Mi Tocaya, these nopalitos will have you rethinking Mexican cuisine through mashiness. Support the Mi Tocaya Gang!
Guelaguetza's Mezcal Margarita
So this sounds like exactly what we need right now. "For all evil, mezcal, and for all good, mezcal too." We got to enjoy these with the LA mezcalera herself, Bricia Lopez, during our fabulous live show.
Support Guelaguetza with pick-up, delivery and curbside family meals!
Fried balls of potato, meat, and veggies!! These Japanese korokke (or, croquettes!) fill the belly and the heart. Stuffed with memories of family gatherings and homecomings, read how Anna learned to make her own comfort food and learn to make some for yourself. Fun fact: Anna was Mash-Up HQ's very first intern!
This recipe comes from a long line of strudel eaters and its delicate crust is a thing of legend. Whether you're hunkered down alone or with family, this strudel will bring you together (best served with some Viennese coffee).
For Laia Garcia, being Puerto Rican in America means lots of things. One of those things is cooking beans. Meanwhile, in our podcast with Laia, we go deep into what "home" can mean as an immigrant — though not quite immigrant.
One of those precious meals that's been using up our kimchi stash. Matzah brei transforms the matzah into something even more delicious, and with this recipe, Amy Feldman turned it into something mash-up. Check out her essay on (Re)defining jewish food because yes, kimchi is Jewish.
Chinese Tea Eggs with Star Anise
Cook, peel, and enjoy.
Grilled Korean meat reigns supreme above all else. From our All-American BBQ (Mash-Up Style), this is the short ribs recipe that ensured Cindy Bokser would never eat a McDonald's hamburger.
Lime In Chicken Soup: How I Mixed Up My Traditions
Lime + cilantro in chicken soup? Share in Mash-Up co-founder Rebecca's Jewish-Salvadoran Mash-Up tradition!
Team Mash-Up is the brain trust of smart minds and savvy creators, that builds all the cool stuff you see here.